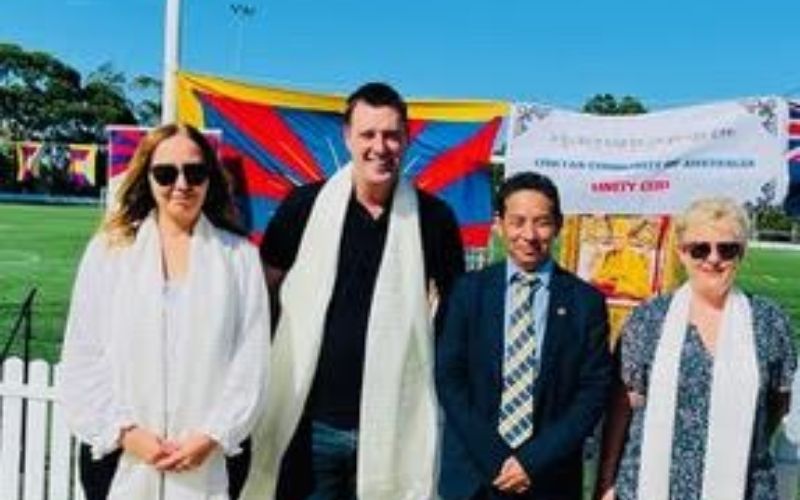 10th Tibetan Youth Unity Tournament in Sydney inaugurated by representative karma Singey
Canberra: The tenth anniversary of Tibetan Youth Unity (Chigdril) Cup, the biggest sporting event in the Tibetan Community in Australia commenced at Sydney's northern beaches Deewhy, home to the largest Tibetan community in the state of New South Wales.
According to the reports, the annual tournament is recognised as the premier sporting event for the young Tibetan people in Australia and a prime example of unifying power of sport. It provides an opportunity for Tibetan young people to come together to play sport, build self-esteem and social networks and participate in Australian society.
Representative Karma Singey inaugurated the event. Dignitaries at the opening ceremony included Mayor of Northern Beaches Council Mr Michael Regan, Manager of the NSLHD Multiculture Health service Ms Cathy Butler, Manager of Northern Beaches Multiculture Council Ms Sandra Simendic and President of Tibetan Community New South Wales State Mr. Migmar Tsering.
Addressing the opening ceremony of the event, Representative Karma Singey said, "with the older generation of Tibetan gradually phasing out, the younger generation of the Tibetan community should gear up for future responsibilities." He emphasised the importance of unity among the Tibetans and urged to keep the Tibetan spirit strong and alive. He further expressed his gratitude to all the organisations and businesses who supported this event and extend his best wishes to all the participants.