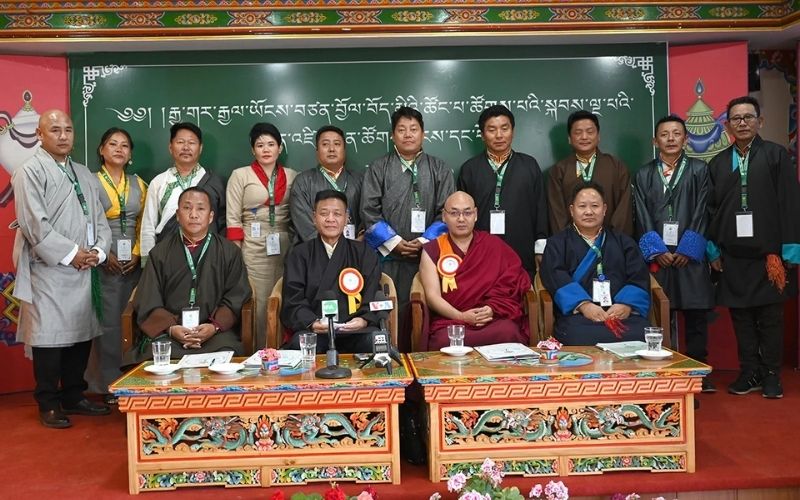 1st Governing Body Meeting of TRTA was addressed by Sikyong and Speaker of Tibetan Parliament
Dharamshala: The 5th governing body of the All-India Tibetan Refugee Trader's Association (TRTA) is organising a three-day general meeting here in Dharamshala from 18-20 April 2022. This was the first meeting of the TRTA's 5th governing body.
According to the reports, the Chief Guest Sikyong Penpa Tsering and Special guest Speaker Khenpo Sonam Tenphel of the Tibetan Parliament presided over the inaugural ceremony attended by representatives of around 247 TRTA along with representatives of Dharamshala based NGOs.
Speaker Khenpo Sonam Tenphel spoke about the evolution of the Tibetan economy in the diaspora since arriving in exile in the mid-'90s attributing it to the sheer blessing of His Holiness the Dalai Lama and the generosity of the Indian government.
He advised the gathered Tibetan traders to strive to contribute to the common cause of Tibet by offering their assistance to the Central Tibetan Administration. While lauding the business establishments of more than 3000 Tibetan traders across India, the Speaker also urged them to seek more growth to reach their full potential while keeping in view the Tibetan values of ethics and morality. Suggestions were put forth by the Speaker for traders to venture into other businesses besides their annual winter business.
(Information Supplied by Tibet.net)
By Team TRC