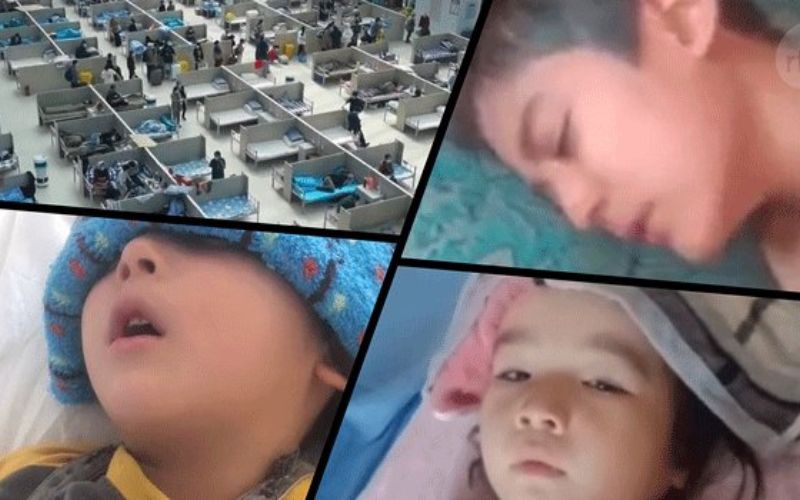 22 died of starvation in single day under CCP's COVID lockdown in Xinjiang: RFA
Source: Radio Free Asia
Xinjiang: At least 22 people died of starvation or lack of medical attention on a single day last week under China's COVID lockdown policies in the northern Xinjiang city of Ghulja, RFA has confirmed with police and bereaved family members.
Appeals for help from Uyghurs trapped in quarantine under Beijing's zero-COVID measures are popping up on Chinese social media platforms.
Their suffering has been highlighted by the Uyghur diaspora as they agitate for international action against China's heavy-handed assimilation campaign in the minorities in the Xinjiang Uyghur Autonomous Region (XUAR).
Uyghurs are demanding that the United Nations, convening in New York this week, take action on a damning report by the UN human rights chief that said China's arbitrary detention and repression of Uyghurs and other Turkic minorities in Xinjiang "may constitute international crimes, in particular crimes against humanity."
U.S. President Joe Biden listed the crackdown in Xinjiang among global rights violations in his address to the UN General Assembly Wednesday.
Tibetans in the region are taking to social media to reveal the harsh conditions they are subjected to under the name of Chinese Communist Party's infamous Zero-COVID policy.
Videos that show Tibetans talking about poor quarantine facilities with no sanitation/ beds and no caretakers, harsh quarantine rules, crowded testing sites with no distancing rules followed, unavailability of food and medicines, barely edible food, no potable water and unplanned lockdowns leaving many helpless are being shared in social media, raising concerns about the safety of Tibetans inside occupied Tibet.
What makes it more worrying is the fact that CCP maintains a tight information blockade from information of and from Tibet with foreign journalists/ civil society not allowed access to Tibet.
Last week, more than 600 mostly young Uyghurs from a village in Ghulja were detained by authorities in Xinjiang after they ignored a strict COVID-19 lockdown and staged a peaceful street protest against a lack of food that had led to starvation and deaths.
Videos posted by desperate Uyghurs on Chinese social media platforms—and quickly deleted by government censors—show local people under strict "zero-COVID" lockdowns struggling to access food and medical care, with some saying family members had starved to death.
Read the complete news here.
Edited & Collated by Team TRC