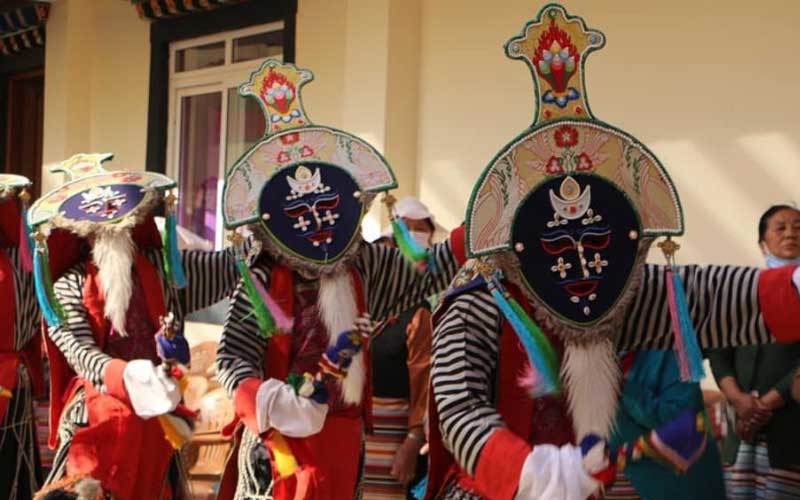 25th Shoton Festival Concludes at Tibetan Institute of Performing Arts
Dharamshala: The 25th Tibetan Shoton Festival concluded here earlier today at the Tibetan Institute of Performing Arts (TIPA). The Shoton Festival is one of the most popular traditional festivals in Tibet. It celebrates eating yogurt, the Tibetan monks who end their season of meditation and the watching of Tibetan dramatic operas.
A total of 8 opera troupes participated in the week-long Shoton festival-a grand official cultural event that began on 6 April.
The Shoton Festival is said to have begun in Tibet at Drepung monastery in the 1830s to celebrate the end of Yarney, a month-long retreat led by monks. Crowds from Lhasa would visit Drepung and offer the monks yoghurt and various dairy products. 'Sho' translates to yoghurt in Tibetan and 'ton' means feast. For a whole month, the lay Tibetans and monks would celebrate the summer by inviting opera troupes to perform. Gradually, the festival quickly became widely popular. As advised by His Holiness the Dalai Lama, the ancient Tibetan festival which dates back to the 18th Century was revived in exile by TIPA in 1993.
By Team TRC
(Information supplied by Twitter)