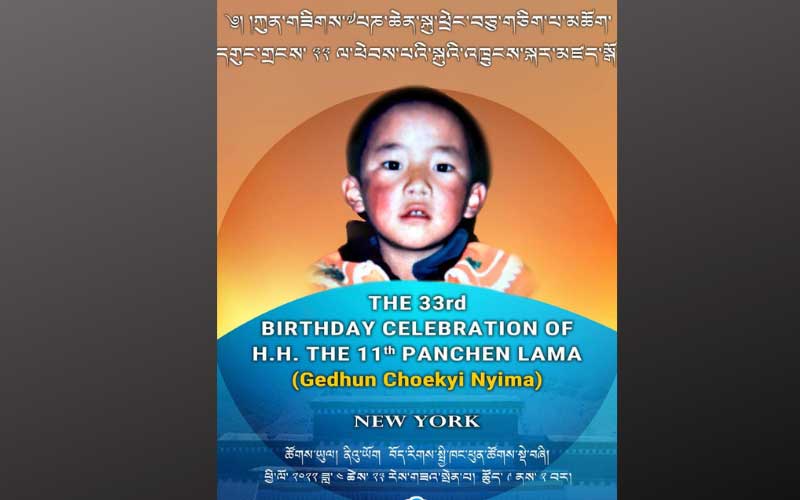 33rd Birthday Celebration of H.H. the 11th Panchen Lama at New York on 23rd April
New York: Tibetans in New York will organize the 33rd birthday celebration of the 11th Panchen Lama, Gedhun Choekyi Nyima on 23rd April here at Tibetan Community Center.
April 25th will mark the 32nd birthday of Gedhun Choekyi Nyima, the 11th Panchen Lama, who at the age of six was abducted by the Chinese government making him one of the world's youngest political prisoner.
After the 10th Panchen Lama's death in 1989, the 14th Dalai Lama Tenzin Gyatso had identified 6-year old Gedhun Choeki Nyima as the 11th Panchen Lama. Subsequently, the People's Liberation Army abducted the 6-year old Lama and his family, with their whereabouts still unknown to this day. Instead, Gyaincain Norbu was recognized as the 'official' 11th Panchen Lama by the Chinese government in 1995 - a move since then decried by His Holiness the 14th Dalai Lama and the Tibetan community alike.
More details about the event here.
By Team TRC
(Information supplied by Twitter)