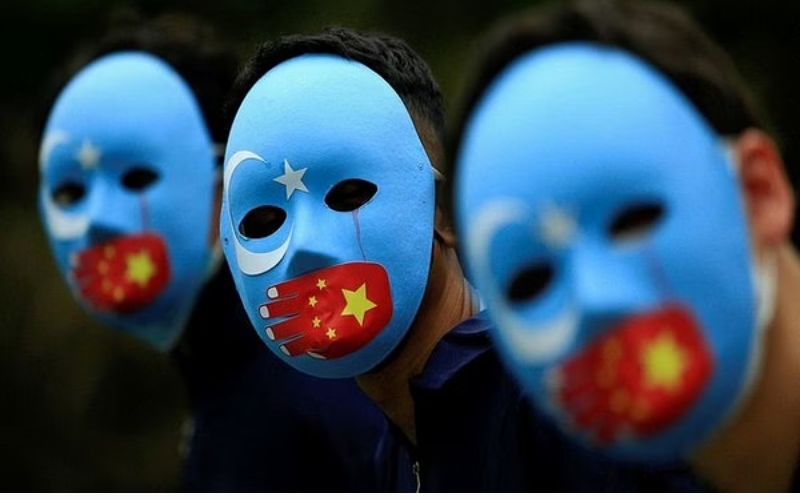 A new UN assessment points towards forced labor in Tibet and Xinjiang
According to a report by the UN Special Rapporteur on Contemporary Forms of Modern Slavery, it is "reasonable to conclude" that forced labour has been occurring in the Chinese province of Xinjiang and mentions similar phenomenon in Tibet too.
According to the research, as part of China's state-mandated forced labour programmes, Uyghurs, Kazakhs, and other Turkic ethnicities have been exposed to oppressive and abusive tactics.
Adrian Zenz, a researcher on China, tweeted a copy of the new U.N. Special Rapporteur's Report on Contemporary Forms of Slavery along with the statement, "The report finds that forced labour is occurring in Xinjiang." Furthermore, the Special Rapporteur, Tomoya Obokata, concluded that "certain instances may amount to enslavement as a crime against humanity" due to "the nature and scope of powers exerted." He also noted that the report's timing is quite sensitive in light of China's very recent ratification of two ILO conventions forbidding the use of forced labor:
"Similar arrangements have also been identified in the Tibet Autonomous Region, where an extensive labour transfer programme has shifted mainly farmers, herders and other rural workers into low-skilled and low-paid employment", added the report.
UN human rights experts have expressed grave concerns over the alleged imprisonment and forced labour of Muslim Uyghurs in China. They have demanded unrestricted entry to the nation for fact-finding missions and urged both domestic and foreign businesses to carefully examine their supply chains.
Uyghur workers have reportedly been subjected to exploitative working and abusive living conditions that may constitute arbitrary detention, human trafficking, forced labour and enslavement by use of forced labour.
Reacting to the latest report, World Uyghur Congress (WUC) President Dolkun Isa said the Special Rapporteur has concluded what those of us in the Uyghur advocacy movement have been saying for years.
The Chinese Communist Party weaponized forced labour programmes as a tool of genocide, yet businesses throughout the world continue to profit from atrocities and governments refuse to pass laws to prohibit them. The contents of this analysis must serve as a wake-up call to those who have up to now chosen not to take action about the growth of commodities produced using Uyghur forced labour in international supply chains.
More details here.
(Information Supplied by The Print)
By Team TRC