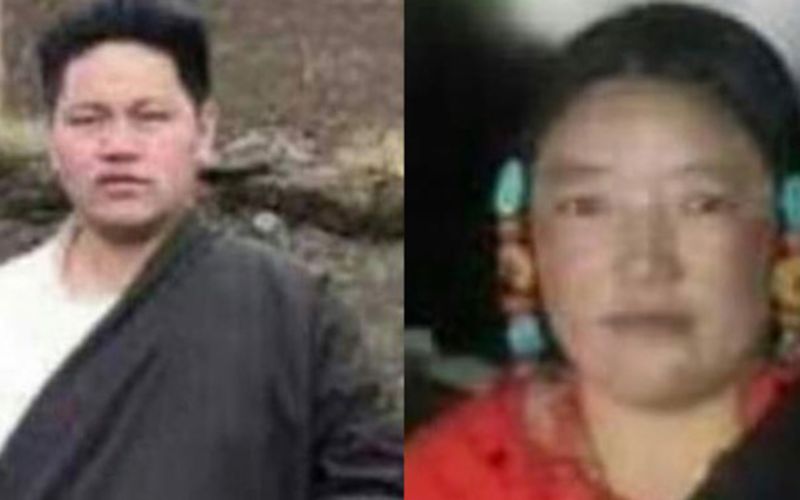 Tibetan man sentenced for helping his cousin to send money to India
Dharamshala: Lhamo's cousin, Tenzin Tharpa was sentenced to two and a half years in prison in 2020, but his conviction was only recently revealed, due to the crackdown on Tibetans and the tight control of information flows abroad, reported The Tibet Post International.
According to the reports, Tenzin Tharpa from Chagtse Township, Driru County is a Tibetan writer and businessman who was sentenced two and half years in prison in the year 2020, but the reasons for the sentence and his whereabouts remain unknown. He was expected to be released in December 2022.
Lhamo was also arrested later in June 2020. She was severely beaten and tortured in detention and was hospitalised before dying in hospital as a result of torture and ill-treatment by Chinese authorities in detention. His family and relatives hired lawyers to find him and later found him in a prison of Nagchu prefecture, in so-called "Tibet Autonomous Region" of Tibet. The reason for his arrest was sending money to relatives in India. He was not given a proper trial and his prison sentence was not specified.
Tharpa was formerly a monk at Larung Gar monastery, one of the world's largest institutions for Buddhist study. In 2012, the Chinese government ordered him and other monks to leave the centre. The so-called Tibet Autonomous Region and other regions of Tibet have been forbidden by Chinese authorities from sending monks there to study.
Tharpa has published two books entitled "Nonviolence" and "Visionary" (Gyangzin) respectively. He also opened a school for Tibetan children in Chagtse, but it was closed down by Chinese authorities calling it 'unlawful'. Since then, Tharpa was under Chinese surveillance. In 2014, he started a business in land, housing, and caterpillar fungus.
(Information Supplied by The Tibet Post International)
By Team TRC