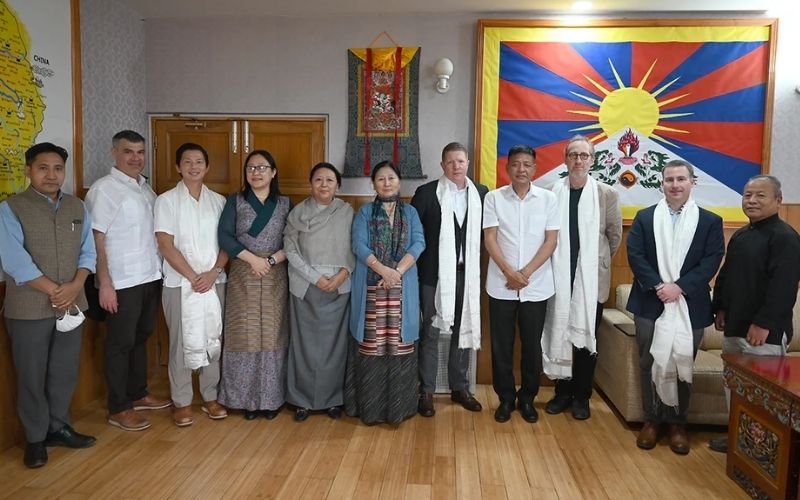 US delegation pays visit to Central Tibetan Administration's Kashag Secretariat.
Dharamshala: A delegation from the United States comprising of Micheal Kuiken, National Security Advisor to Senate Majority Leader Senator Charles E Schumer; Michael Shiffer, Senior Advisor and Counselor, Senate Foreign Relations Committee; Mr Graham Mayer, Minister Counsellor of US Embassy; Andrew Ou, US Foreign Service Officer, US Embassy arrived in Dharamshala for a brief visit to the Central Tibetan Administration.
According to reports, after arriving at the Central Tibetan Administration, the delegation met Sikyong Penpa Tsering at the Kashag Secretariat. Education Kalon Tharlam Dolma, Security Kalon Gyari Dolma, DIIR Kalon Norzin Dolma, Kashag Secretary Tsegyal Chukya Dranyi and DIIR Secretary Karma Choeying accompanied Sikyong Penpa Tsering during the meeting.
(Information Supplied by Tibet.net)
By Team TRC