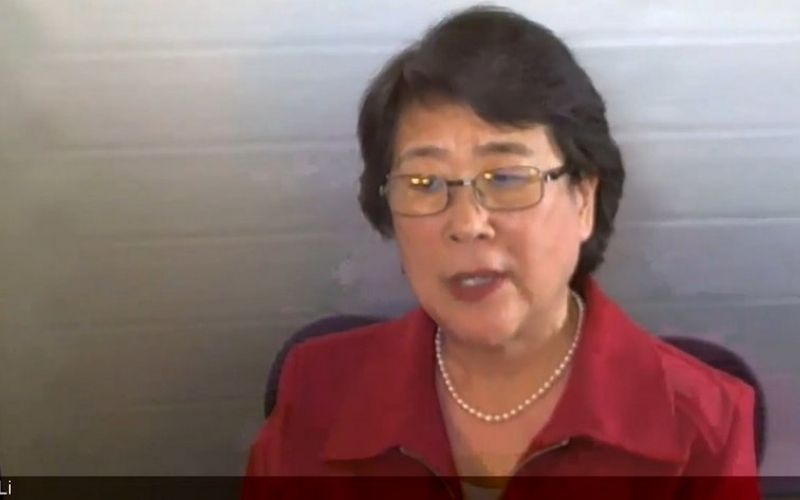 There was no 'peaceful liberation' of Tibet: Jianglin Li
Independent scholar and author Jianglin Li says, "There was no peaceful liberation of Tibet. It was a brutal conquest through a very bloody war. And unless the world community realizes Tibet's importance, another war could break out in the region in the future" said on Tibet Talks a livestream and podcast hosted by the International Campaign for Tibet.
According to ICT, Jianglin appeared on the show to discuss her book, "When the Iron Bird Flies: China's Secret War in Tibet", which came out from the Stanford University Press in English in January with a foreword by the Dalai Lama. The book previously appeared in Chinese and Tibetan versions.
Throughout her appearance on Tibet Talks, Jianglin discussed the extensive research and startling discoveries that went into the book, which focuses on six crucial years in Tibetan history (1956-1962) that culminated in the Tibetan National Uprising of 1959 and the eventual total Chinese occupation of Tibet.
She also added, "that occupation continues to this day, with Tibet now ranking as the least-free country on Earth alongside South Sudan and Syria, according to the watchdog group Freedom House." Jianglin also spoke about her own experience as a native of China learning the truth of what the Chinese military did to the Tibetan people and reckoning with that history.
"It's an important part of history. We need to know the facts from the myths," she said. "We also have to understand about this part of history in order to understand all those events in recent years, why Tibetans are still fighting, why they're resisting Chinese rule."
Click Here to read more.
(Information Supplied by International Campaign For Free Tibet)
By Team TRC