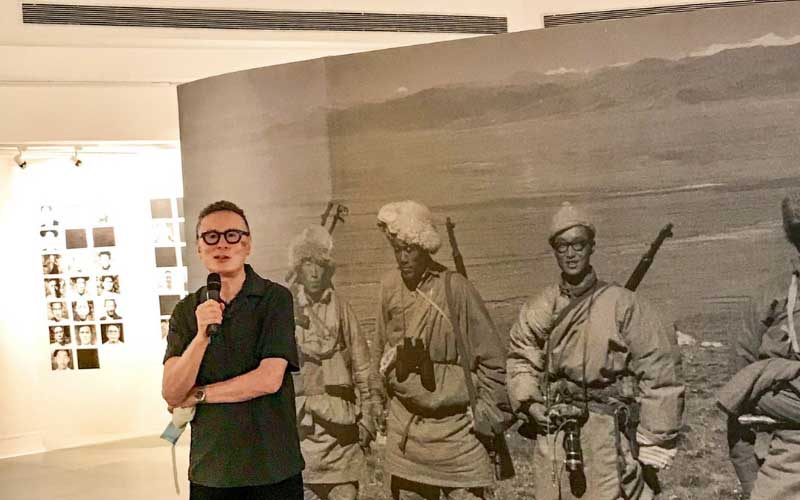 Archive exhibition on Tibetan resistance opens in Delhi
New Delhi: 'Shadow Circus: A Personal Archive of Tibetan Resistance (1956–1974)', a project by film directors Ritu Sarin and Tenzing Sonam opened here at India International Centre on 20 April. The exhibition will be open till May 1.
The exhibition, SHADOW CIRCUS, re-evaluates the audiovisual material that Ritu and Tenzing gathered over the years by weaving in Lhamo Tsering's personal archives, and presenting a re-mastered version of their documentary, to create a more complete and complex mosaic of this still largely obscure story.
The inaugural version of SHADOW CIRCUS was curated by Natasha Ginwala and Bonaventure Soh Bejeng Ndikung with assistant curator Krisztina Hunya. It was co-produced by and exhibited at SAVVY Contemporary in Berlin from 7 February to 10 March 2019, within the programme of the 14th Forum Expanded, 69th Berlinale. This is the first time SHADOW CIRCUS is on view in India.
By Team TRC
(Information supplied by Twitter)