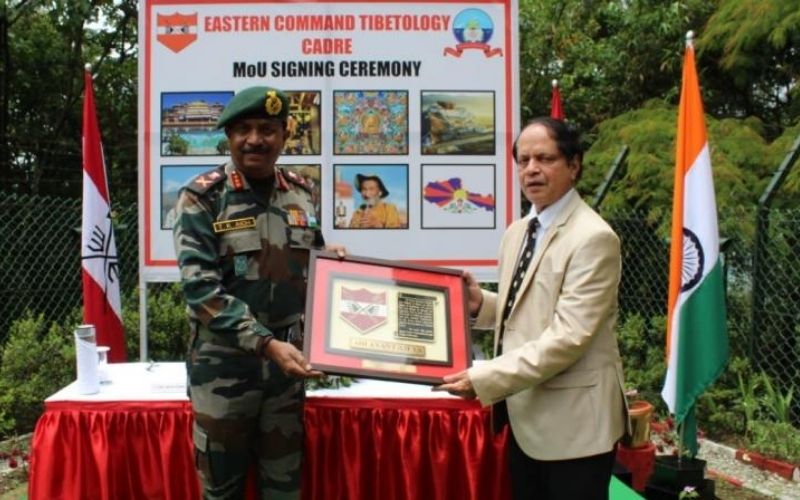 Army forms MoU with Sikkim varsity to train troops in Tibet
The Indian Army has inked an MoU with Sikkim University to run a Tibetology Cadre for its officers and personnel to get understanding of the crucial mountainous region before dealing with the danger posed by the PLA of China along the Line of Actual Control.
Lieutenant General Tarun Kumar Aich, General Officer Commanding of the Trishakti Corps under the Eastern Command, and Sikkim University vice chancellor Avinash Khare signed the MoU in Gangtok on Saturday.
While three Tibetology cadres have been successfully conducted in Gangtok since the initiative began last year, this is the first time an official agreement has been reached between the China facing corps headquartered in Sukna and the varsity to improve knowledge among the troops of the neighbouring country and Tibet through study.
According to sources, each batch would consist of 30-40 Army officers and troops from all branches of the service who will be guided through the training by their superiors, scholars, monks (Lamas), and strategic specialists on Tibet and Indo-China military ties.
(Information Supplied by The Asian Age)
By Team TRC