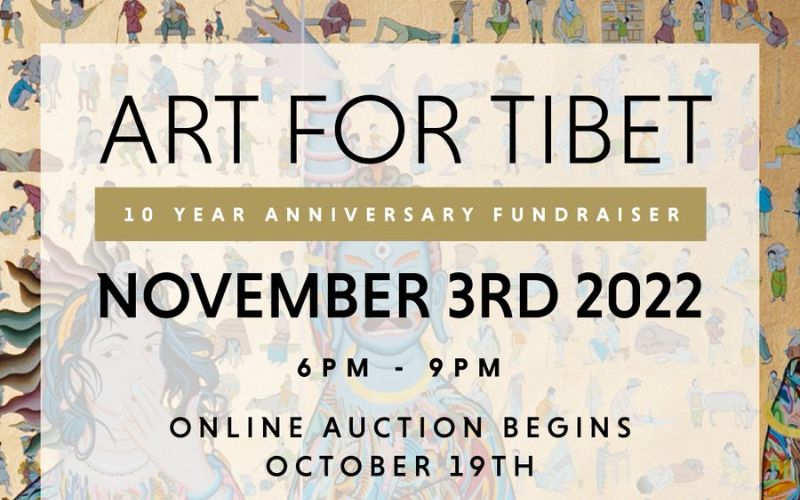 Art for Tibet auction in support of Human Rights Activism
Source: Students for a Free Tibet
Tibetan Advocacy Organisation, Students for a Free Tibet is celebrating its 10 years anniversary by bringing together artists and activist to Join Art for Tibet on 03 November 2022 at 40 Wooster Street first floor, New York from 6pm to 9pm.
Art for Tibet celebrates the Tibetan people while auctioning off prestigious art in support of human rights activism. Online auction of these prestigious art will begin on 19 October 2022.
A​rt for Tibet brings together artists and activists to celebrate, commemorate, and support the Tibetan peoples' nonviolent freedom struggle against occupation. All proceeds raised by this auction will support the essential work of Students for a Free Tibet, a grassroots network of youth and activists campaigning for Tibetans' fundamental right to political freedom and justice.
People who want to participate in this kind act to help human rights activities especially happening in Tibet could register at ARTFORTIBET.ORG/AUCTION.
The featuring artists include Shepard Fairey, Ai Weiwei, Cey Adams, Curtis Kulig, Tsherin sherpa, Tim Okamura, Judith Eisler, Jon Burgerman and many more.
Edited & Collated by Team TRC