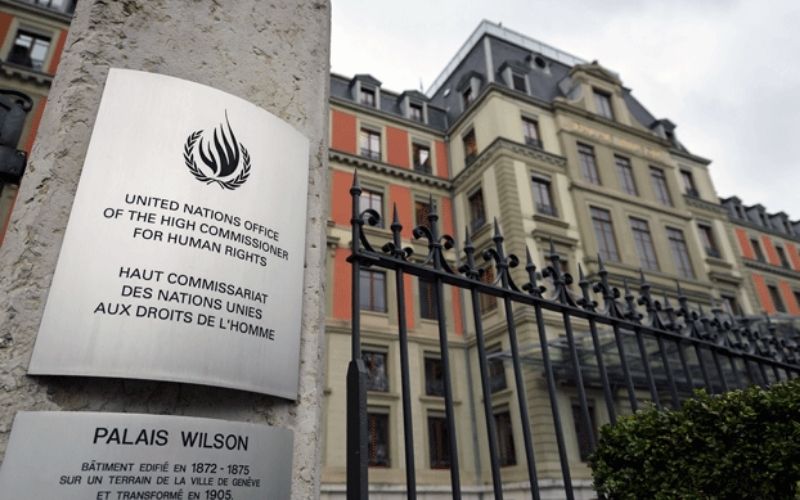 As the UN human rights chief prepares for a trip to China, Uyghurs remain focused on the Xinjiang report and access.
Uyghur activists and other rights groups are pressing for a thorough investigation of atrocities in Xinjiang and the release of a long-delayed United Nations report on the region, with an advance team for the UN human rights chief's visit to China next month in the country to prepare for her long-awaited visit.
The Chinese government's five-person group was quarantining in Guangzhou before proceeding to Xinjiang, according to UN human rights spokesman Elizabeth Throssell, who talked to the South China Morning Post this week.
They are "expected to visit the Xinjiang Uyghur Autonomous Region" once they are released from quarantine, Throssell told the Hong Kong daily.
An advance team from the Office of the United Nations High Commissioner for Human Rights (OHCHR) had arrived in China, according to Chinese Foreign Ministry spokesperson Wang Wenbin, to prepare for a visit by UN human rights leader Michelle Bachelet.
"What I want to tell you is that the goal of the high commissioner's visit is to promote exchange and cooperation," Wang said. "We are opposed to political manipulation by exploiting the matter."
Bachelet, a former Chilean president, revealed that she had "just struck an agreement with the government of China for a visit" in May, which will include a visit to Xinjiang, where China is accused of imprisoning 1.8 million Uyghurs in mass detention camps.
All such assertions are vehemently denied by China, who sees them as politically driven attacks on its security and development programmes in the huge Western Hemisphere. Beijing wants the UN rights official to pay a "friendly" visit, which rights experts believe may help China whitewash the situation.
According to Throssell, the advance team will be expected to secure "meaningful access" and "get a thorough knowledge of the country's human rights situation and engage in conversations on pertinent topics with a wide variety of stakeholders, including senior government officials and civil society."
(Information Supplied by RFA)
By Team TRC