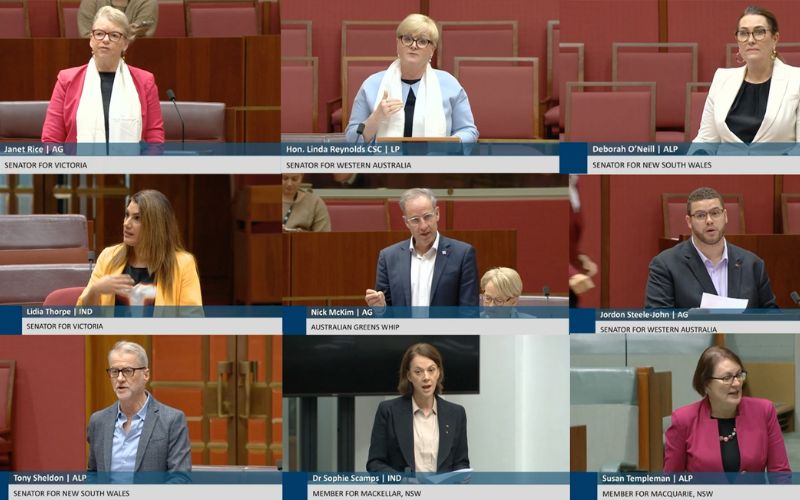 Australian MPs express concerns on 'Colonial Boarding Schools' and China's interference in Dalai Lama's succession
In a notable event held at the Australian Parliament on June 20, 2023, the House of Representatives and Senate paid tribute to Sikyong Penpa Tsering and his delegation from Tibet. Honourable Deputy Speaker Sharon Claydon and members of the House warmly welcomed Sikyong Penpa Tsering, who observed the parliamentary proceedings.
During the occasion, MP Dr. Sophie Scamps and MP Susan Templeman brought attention to the distressing situation prevailing in Tibet under Chinese governance. They highlighted two specific issues: the forced assimilation of Tibetan children into 'colonial-style' boarding schools and China's interference in the matter of the Dalai Lama's reincarnation. The MPs stressed the importance of advocating for human rights in Tibet and urged for action on both fronts, including engaging China in bilateral and multilateral forums.
In the Australian Senate, Senator Janet Rice expressed the need for the Australian government to establish a policy ensuring the protection of the Dalai Lama's succession without any interference from the Chinese government. Senator Rice further called upon the Chinese government to resume talks with His Holiness the Dalai Lama or his representatives to address the Sino-Tibet conflict.
Senator Linda Reynolds raised concerns about the severe violations of religious freedom in Tibet and the deliberate sinicization of Tibetan culture and religion. Criticizing the government-run residential schools in Tibet, Senator Reynolds denounced the practice as a fundamental violation of the rights of Tibetan parents and children to preserve the integrity of their own family units.
Senator Deborah O'Neill expressed deep worry over the Chinese government's suppression of Tibetan religious expression, excessive security measures, mass surveillance, and restrictions on travel. She also condemned China's policies on Tibetan cultural rights and heritage.
Senator Lidia Thorpe called upon the Australian government to take a strong stance against the cultural genocide occurring in Tibet. She urged international engagement with allies to support the United Nations investigation into China's policy of acculturation and assimilation in Tibet.
Senator Tony Sheldon voiced concerns regarding the colonial-style boarding schools, arrests of peaceful protesters, forced labor in Tibet, and China's interference in the succession of His Holiness the Dalai Lama.
Senator Jordon Steele John and Senator Nick McKim emphasized the Australian government's role in vehemently opposing the Chinese government's interference in the matter of the Dalai Lama's succession.
Australian lawmakers and members of the All-Party Parliamentary Group for Tibet shared their experiences of meeting His Holiness the Dalai Lama and the leadership of the Central Tibetan Administration during a recent visit to Dharamshala. They reiterated their unwavering support for the Tibetan freedom movement.
Edited and collated by Team TRC