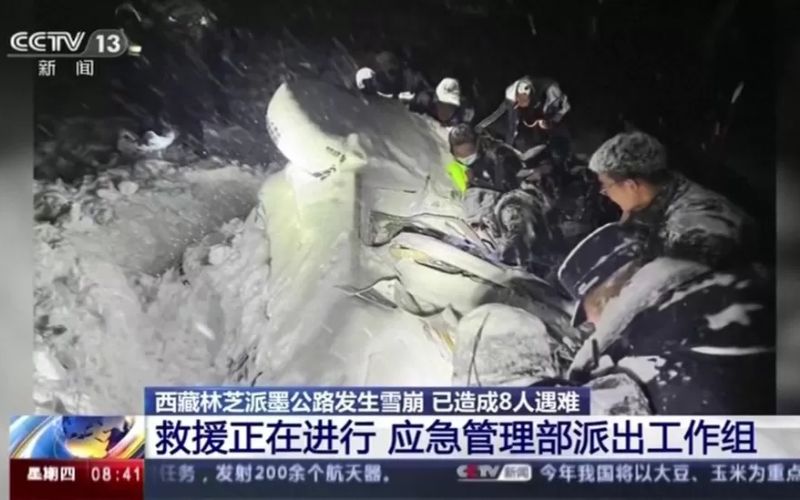 Avalanche kills at least eight people on Tibet highway
Source: BBC
On Tuesday night, January 17, an avalanche struck a tunnel exit near the south-eastern Tibetan city of Nyingchi, killing at least eight people. Nyingchi is a popular tourist destination, with an average elevation of about 3,100m above sea level.
Authorities said Friday that the death toll from an avalanche that buried vehicles outside a highway tunnel in Tibet has risen to 13, with rescue efforts continuing. It is unclear how many people are missing. Hundreds of rescuers and 30 large machines are searching the scene.
Many cars were overturned by the avalanche, which covered the road in snow, according to a local resident who assisted in the rescue effort. Avalanches happen frequently in the mountainous region.
The avalanche happened on a highway connecting the town of Pai in Mainling county and Medog county in Tibet, a remote and mainly Buddhist region in western China.
According to one woman, her husband went missing after the accident, according to Hongxin News. He was on his way to the airport to fly home to celebrate Lunar New Year with his family.
Tons of snow and ice collapsed onto the mouth of the tunnel on Tuesday evening, trapping drivers in their vehicles. Many of them were headed home for China's Lunar New Year holiday that starts Sunday.
Edited & Collated by Team TRC