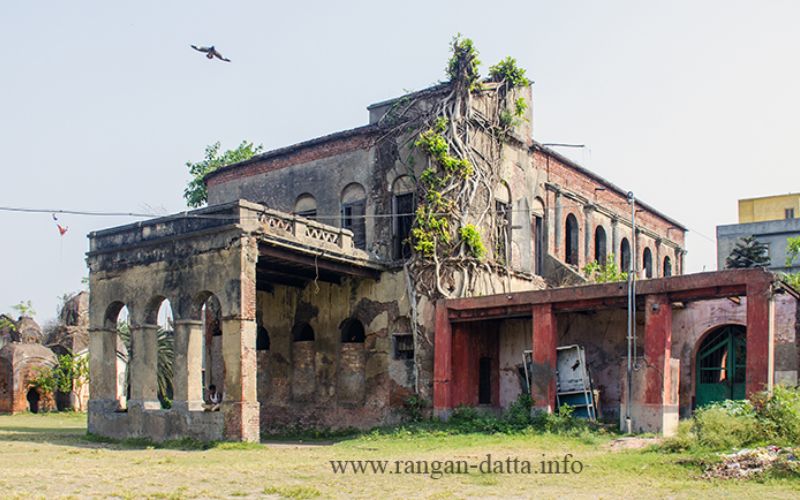 Blogger highlights the need to preserve old Tibetan Buddhist Monastery in West Bengal
Kolkata: According to blogger, photographer and travel writer Rangan Datta, Bhot Bagan, literally meaning the Tibetan Garden, presently located in the winding lanes of Ghusuri in Howrah, West Bengal is in a sad state of ruin. The monastery that dates back to 1780 and happens to be the oldest Tibetan Buddhist Monastery outside the Himalayas is an important piece of history that deserves to be preserved and protected, observes the writer.
The writer also records the history of the monastery. The story of the Bhot Bagan begins with a conflict between the Kingdom of Bhutan and the princely state of Coach Bihar. East India Company under the leadership of Warren Hastings decided to help the Cocah Bihar king and together they drove the Bhutanese away. At this point, the Panchen Lama intervened. He claimed that Bhutanese were Tibetan subjects and offered a peace settlement. Panchen Lama went on to send an envoy, a Hindu monk by the name of Puran Giri Gosain (or Goswami). On the other hand, for Panchen Lama and the Tibetans, India has always been a holy land. They always wanted to have a monastery in the plains of India, thus Bhot Bagan was conceived.
On December 1775 East India Company leased 30 bighas of land to Purangir. The land was located in Ghusari in Howrah. Within a short time, temples and buildings started coming up and 30 bighas of land increased to 150 bighas of freehold land. From the very beginning, Bhot Bagan has been a place of mixed religion combing Hinduism and Buddhism along with tantric practices.
During the inception, several items were brought from Tibet by Panchen Lama, which included idols of Mahakal and Tara. Along with that came 100 pieces of gold, carpets and cloth banners. The main attraction was the idol of Mahakal, made of precious metal it had nine heads, eighteen legs and thirty-six arms, each clasping a weapon and one holding on to a female consort.
Sadly, the Bhot Bagan was attacked by armed dacoits in 1795 Purangir gallantly resisted the dacoits but was killed in action. The dacoits fled with the prized idol of Mahakal. Today the idol of Tara occupies the place of Mahakal.
"Sadly the oldest Tibetan Buddhist Monastery of the Indian plains is in a sad state and if nothing is done it would soon crumble into dust and in the process will wipe out an entire chunk of history", concludes Rangan Datta.
Read the complete Story here.
By Team TRC