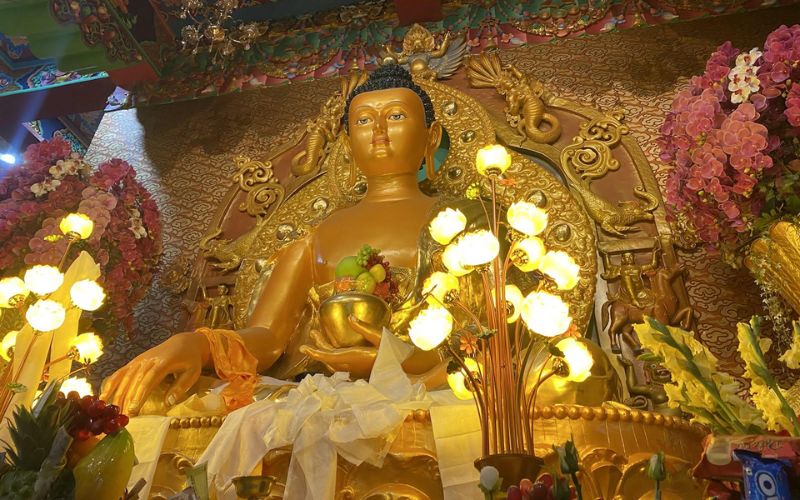 Bodh Gaya to host the holy Bodh Mahotsav 2023 from 27th-29th January
it's a holy week for Buddha devotees, as Bodh Gaya a district in Gaya, Bihar, prepares to host the annual Bodh Mahotsav at Kalachakra ground. The event will be held on the 27th and 29th of January 2023. Since the first holy event there in 1998, Buddhism has made Bodh Gaya a pilgrimage destination.
Bodh Mahotsav designed to promote religious tourism and better appreciation of Buddhism at Bodh Gaya. The event is being jointly organized by the Bodh Gaya Temple Management Committee, Gaya district administration and the department of tourism.
Bodh Gaya is extremely significant in Buddhism because it is where Gautama Buddha attained Enlightenment. People of all faiths revere the Buddha for the wonderful message of compassion and peace that he articulated. Visitors claim that the tranquilly and stillness of Bodh Gaya are one-of-a-kind. The event was organized by the Gaya district administrations and the state tourism agency.
The Tibetan temple in Bodh Gaya has made extraordinary preparations for the spiritual and political leader Dalai Lama's arrival. On December 25th, he arrived in Bihar. He preached at Kalachakra Maidan from December 29th to December 31st. A special devotional service was held at the Mahabodhi Temple on January 1st. A number of well-known performers from the film and television industries will also be present at this massive event.
The Great Buddha Statue is one of the tallest Buddha statues in India. It was consecrated on November 18, 1989, by His Holiness the 14th Dalai Lama.
The Mahabodhi Temple is a UNESCO World Heritage Site. The temple marks the site where the Buddha is said to have attained enlightenment. The temple was first built by Emperor Asoka in the third century BC. The present-day temple is the renovated one.
Edited & Collated by Team TRC