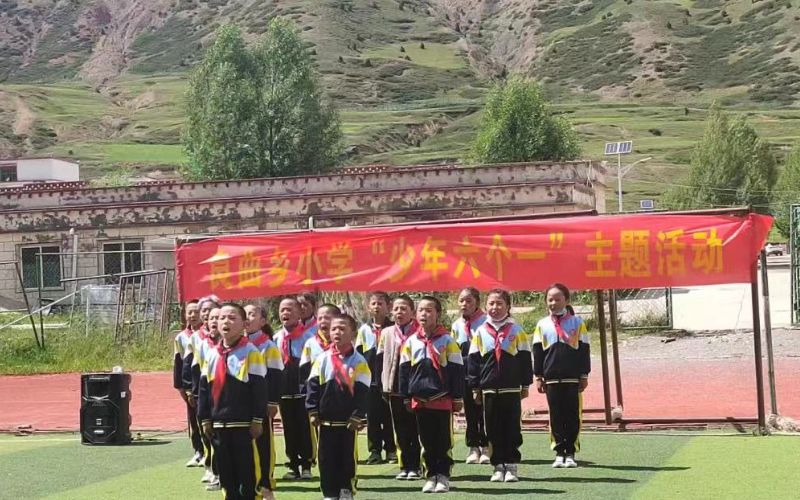 Brainwashing campaigns underway in Tibet as 20th CCP National Congress approaches
Lhasa: Ahead of the 20th National Congress of Chinese communist Party meeting, Chinese authorities in Tibet continue to tighten the security and people's movement. Reports suggest that CCP has also forced Tibetans to deposit their weapons such as knives and guns.
Chinese social media handles are sharing images of several programs which are being held in Tibet ahead of the grand event. Programs are organised in primary and secondary schools, and pictures show drawing competitions and other activities being carried out. Programs for veterans are also conducted.
"Cultural arts festival and National Unity Art performances" are also being organised to "welcome" the 20th National Congress. Soccer and basketball competitions, cultural programs with themes like "National Unity, One Family, One Heart and One Heart to welcome the 20th National Party Congress" and housebuilding activities where "young people unite, build houses together and welcome the 20th National Congress" are other mediums through which Chinese Communist Party is exerting control over and brainwashing Tibetans ahead of the event. It is also meant to help construct a politically stable atmosphere in the region before the event.
This is meant to tighten CCP's control over the region it unlawfully annexed years ago and where it is committing grave human rights violations against Tibetans. The Chinese Communist Party (CCP) is gearing up for its most important political event of the decade. China's most senior leaders will assemble at Beijing's Great Hall of the People for the 20th National Congress of the Chinese Communist Party. This will have implications on the trajectory China will take in Tibet, and this has raised concerns among Tibetans within and outside the region. The Sinicization attempts in Tibet have strengthened in the last few months.
By Team TRC