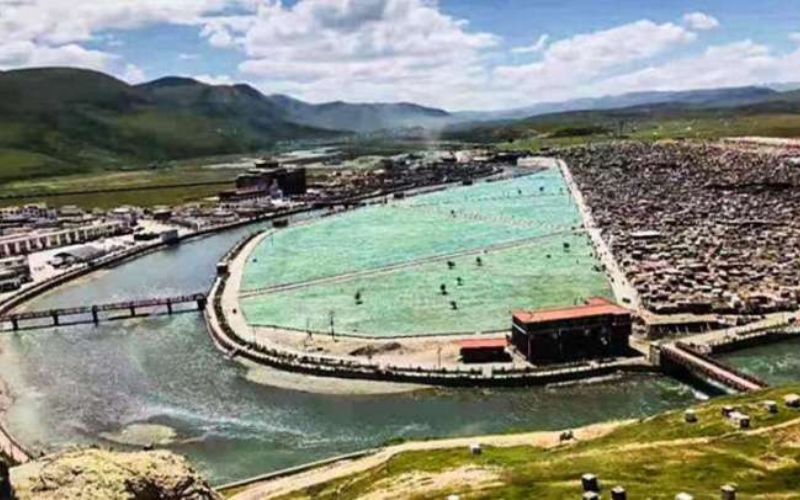 Buddhist Novice Nuns Deported Back to Tibet for 'Reeducation': Reports
Lhasa: Bitter Winter has reported that Yachen Gar Buddhist Novice Nuns have been reported back to Tibet for "Reeducation".
Yarchen Gar used to be the largest monastery in the world. It is located in the Garzê Tibetan Autonomous Prefecture, part of historical Tibet now incorporated into the Chinese province of Sichuan. Most of the Yarchen Gar residents are Tibetan Buddhist nuns, and the huge monastery was nicknamed the "City of Nuns." At one stage, some 10,000 nuns lived there.
Until a few years ago, the CCP kept the nuns under surveillance but also welcomed tourists to the Yarchen Gar, using it to argue that Tibetan Buddhists enjoyed religious freedom. In fact, when the authorities felt the monastery was growing too much, parts of it were demolished, since the beginning of the 21st century.
It was however under Xi Jinping that the feeling that the Yarchen Gar was a threat to the CCP prevailed, and massive demolitions were carried out in 2017 and 2019, which generated widespread international protests. Thousands of nuns were sent to camps for "reeducation."
By Team TRC