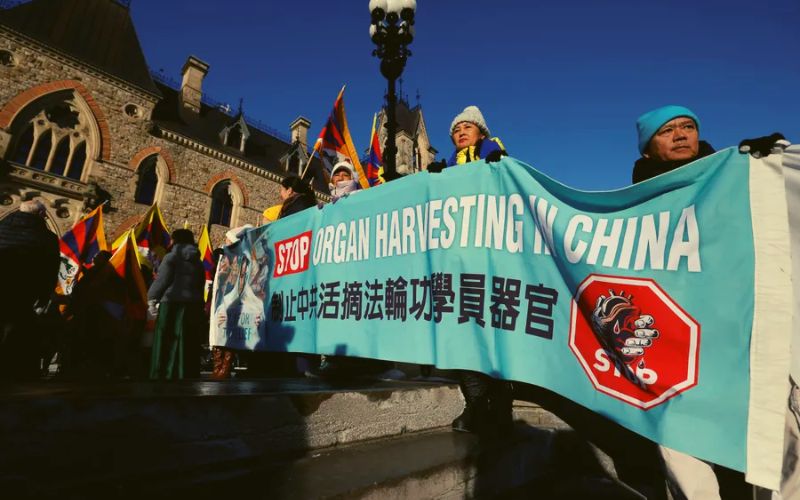 Canada passes bill on anti-organ trafficking and pro-Tibet motion
On December 14, 2022, Wednesday, Members of Parliament passed legislation that would block foreigners from entering Canada if they were involved in organ trafficking – an accusation levelled at China by United Nations experts in 2021 and adopted a motion urging Beijing to grant Tibet more autonomy.
The measures, which were taken as the House of Commons finished its last day of sitting for the year, are reminiscent of the more severe stance that the Canadian government has recently taken toward China. In its Indo-Pacific strategy, the government referred to China as an "increasingly disruptive" power last month.
"Canada's Parliament just unanimously passed my motion endorsing the Middle Way approach - genuine autonomy for #tibet within the framework of the Chinese constitution. Thank you to the Tibetan community for your leadership and advocacy", tweeted Garnett Genuis, Canada MP.
The "abhorrent practice of organ harvesting has targeted the most vulnerable, including the Uyghur minority and Falun Gong practitioners in China," as stated by the former Liberal justice minister Irwin Cotler, praised the passage of Bill S-223. Mr. Cotler was the first to introduce a private member's bill to combat organ trafficking ten years ago.
S-223, also called the Trafficking in Human Organs Act, has already passed the Senate, where it was sponsored by Sen. Salma Ataullahjan. It bans Canadians from travelling abroad to receive an organ transplant without the informed consent of a donor or someone authorized to give consent. It would make it illegal for Canadians to play any role in unauthorized organ transplants – with a maximum penalty of 14 years in prison.
A group of more than 100 people in the Commons gallery, including Tibetan Canadians, Uyghur Canadians, and Falun Gong followers, a spiritual group that Beijing persecutes, applauded the passage of S-223 and the motion on Tibet. With the support of Liberal MP Sameer Zuberi, the Commons' effort to pass it was led by Conservative MP Garnett Genuis. Later, the group went on a protest march to the China embassy in Ottawa.
The adopted motion was to concur with a report by the House of Commons standing committee on foreign affairs that urged a dialogue between the Tibetan government in exile and the People's Republic of China "with a view to enabling Tibet to exercise genuine autonomy within the framework of the Chinese constitution."
Edited & Collated by Team TRC