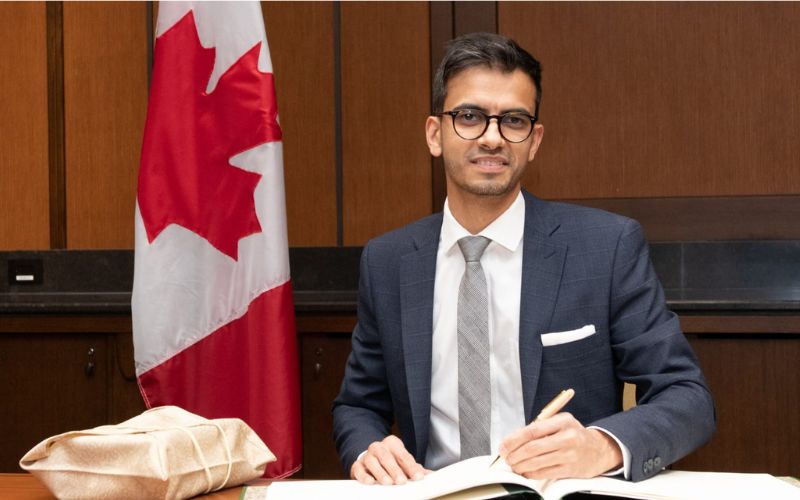 Canadian MP Sameer Zuberi calls on Ottawa to grant refuge to 10k Uyghurs fleeing China
Ottawa: An MP from Canada's governing Liberal Party tabled a parliamentary motion that he hopes will spur Ottawa to take action on Uyghurs persecuted by the Chinese government, reported The Globe and Mail.
Sameer Zuberi tabled the motion in the House of Commons Monday calling on the federal government to make room in its refugee intake numbers for 10,000 Uyghurs and members of other Turkic groups who have fled China and are living in third countries.
"For the Chinese government, controlling these populations is vital to protect its image and the diaspora groups are the ones who are most actively exposing Beijing's violation of human rights," Mr. Tohti said.
"Today, on #WorldRefugeeDay, I introduced a motion to give asylum to #Uyghurs and Turkic groups escaping genocide and concentration camps in China. My motion seeks to welcome 10K vulnerable #Uyghur at risk in 3rd countries to (Canada) over 2 years, as of 2024", tweeted Sameer Zuberi.
It's been nearly 16 months since the House of Commons adopted a motion declaring China's treatment of Uyghurs and other Turkic minorities to represent genocide. The U.S. government and legislative bodies in the U.S., Britain, the Netherlands, Belgium, France, Lithuania, Czech Republic and Ireland have made similar determinations.
By Team TRC