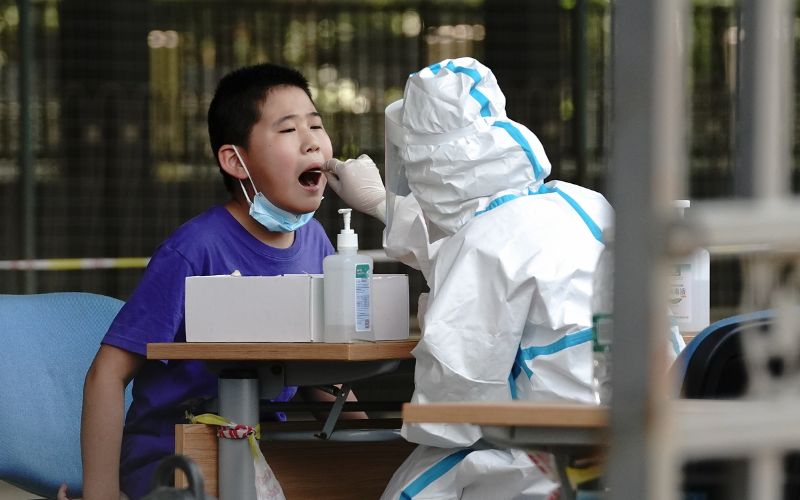 CCP censors Weibo hashtag about handling of Tibetan Covid outbreak
A Weibo hashtag on Tibet's covid outbreak has been completely censored by Chinese authorities, in an attempt to silence the criticism regarding Chinese Communist Party's mistreatment of Tibetans in occupied Tibet under the name of Zero-COVID policy.
"The Weibo hashtag about the handling of the Tibetan coronavirus outbreak #西藏疫情防控# has been completely censored. This morning there we're hundreds of posts. Now, nothing but an official press conference from August 11. See for yourself" tweeted Alexander Boyd, Senior Editor, China Digital Times.
According to Alexander Boyd, "Weibo is absolutely plastered with calls for help from Lhasa, in a manner similar to a recent surge from Ili (Ghulja), which censors eventually struck down in a three-pronged campaign of "comment flooding," arrests, and media blitz of positive scenes."
"The recent COVID-19 outbreak in Tibet has left the state in a hassle and has resulted in the lives of the Tibetans in the region becoming unbearable. The Chinese government's Zero COVID policy is apparently leading to severe unnecessary measures, putting the lives of the Tibetan people in grave danger," reported Tibet Press.
Like always, China has denied access to journalists and observers who wish to study the situation inside Tibet and weigh the severity of it all. The Chinese media has been the only source through which information is being passed on but that is undoubtedly the most biased channel since it complies fully with the government's wishes, the news portal reported.
With over 573 million monthly active users, Sina Weibo is China's biggest microblogging website and app. It was launched by Sina Corporation in 2009. At that time, it used to be the only social platform in China and was referred to as 'Twitter of China'.
By Team TRC