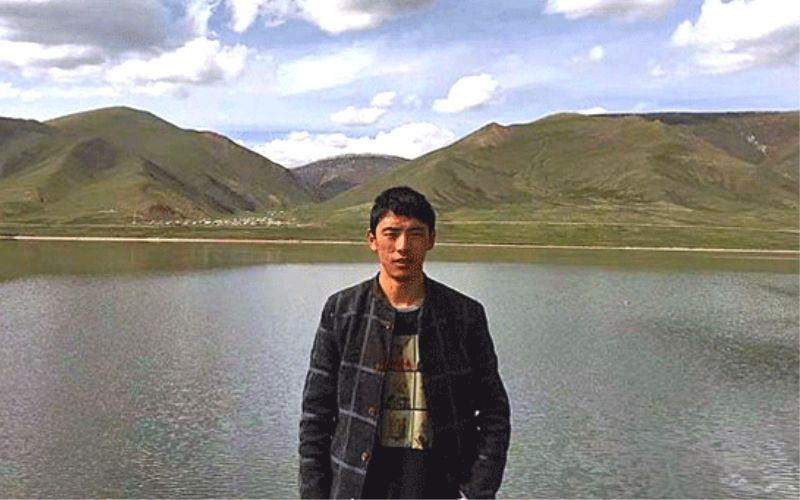 CCP sentences Tibetan language activist considered threat to prison
Lhasa: Chinese authorities sentenced a young Tibetan language activist arrested in October 2021 to four years and five months in prison, although his friends and family members remain in the dark about where he was taken, reported Radio Free Asia.
Thupten Lodoe, also known by his pen name Sabuche, is in his 30s and hails from Seshul county (in Chinese Shiqu), part of the Garze (Ganzi) Tibetan Autonomous Prefecture in Sichuan province. Lodoe was reportedly taken to Sichuan's capital Chengdu following his arrest, according to an earlier RFA report.
Lodoe's arrest comes as part of a larger crackdown by the Chinese government on Tibetan writers, intellectuals and cultural leaders who are arbitrarily imprisoned in undisclosed locations, usually for long periods. In most cases, authorities do not provide information about their charges and sentencing details to their families. Fluent in Chinese, English and Tibetan, Lodoe is known to have studied at a school established by the Panchen Lama, a Tibetan spiritual leader. After his graduation, Lodoe taught in a school in his town.
The Chinese government previously offered Lodoe 10,000 yuan (U.S. $1,500) for a job, which he turned down to advocate for the preservation of the Tibetan language, reported RFA. "Lodoe was sentenced to four years and five months in prison for allegedly writing about the real situation of Tibetans inside Tibet under the Chinese government and sharing them on social media," said his friend.
Lodoe also translated many works from Chinese and English into Tibetan for which the Chinese government considered him a threat, which was another reason for his arrest, the Tibetan said. Now, the Chinese government has erased Lodoe's social media posts and blocked his accounts, he said.
(Information supplied by RFA)
By Team TRC