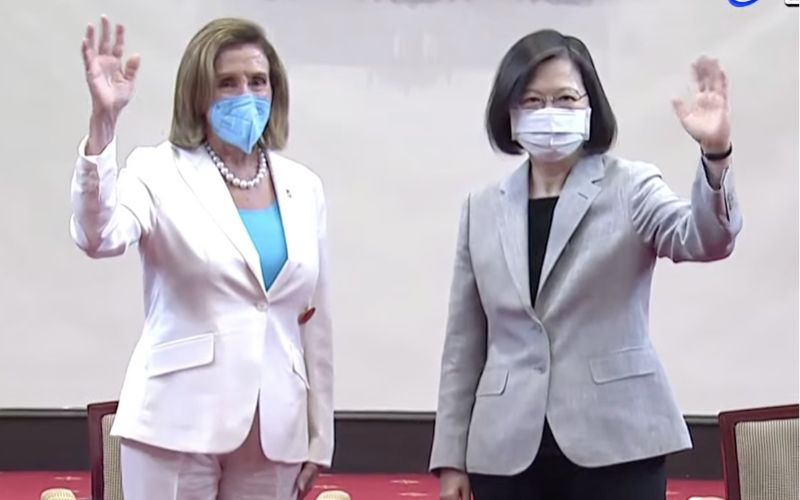 CCP trying to erase Tibetan language, culture, religion and identity: Speaker Pelosi
Taipei: In an analytical piece written by United States House Speaker Nancy Pelosi in The Washington Post, Tibet has found a mention. "In Tibet, the CCP has long led a campaign to erase the Tibetan people's language, culture, religion and identity", observed Speaker Pelosi in the article that explained the reasons why she is leading a Congressional delegation to Taiwan. House Speaker Nancy Pelosi landed in Taiwan's capital of Taipei on Tuesday.
"We must stand by Taiwan, which is an island of resilience. Taiwan is a leader in governance: currently, in addressing the covid-19 pandemic and championing environmental conservation and climate action. It is a leader in peace, security and economic dynamism: with an entrepreneurial spirit, culture of innovation and technological prowess that are envies of the world", wrote Pelosi.
She has also mentioned the human rights violations committed by CCP in Xinjiang and Hongkong. "The CCP's brutal crackdown against Hong Kong's political freedoms and human rights — even arresting Catholic Cardinal Joseph Zen — cast the promises of "one-country, two-systems" into the dustbin. In Xinjiang, Beijing is perpetrating genocide against Muslim Uyghurs and other minorities. And throughout the mainland, the CCP continues to target and arrest activists, religious-freedom leaders and others who dare to defy the regime", added Madam Speaker.
Read the complete article here.
By Team TRC