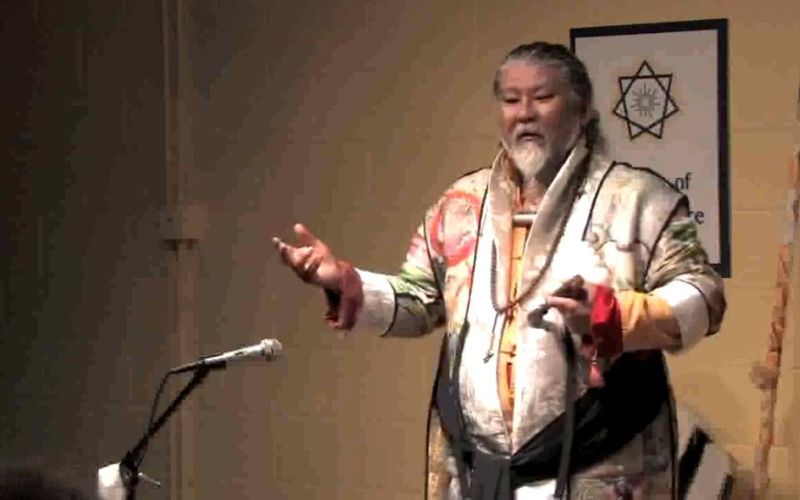 China asks Moroccan government to cancel invitation of Tibetan artist: Reports
Fes: Reports suggest that China has asked Moroccan government to cancel the invitation of the Tibetan Artist Loten Namling at Fez Sacred Music festival taking place from June 9 to 12, 2022 and withdraw his name from its official programs though no official confirmation has come from any sources yet.
"Urgent mobilisation is needed. China has asked Moroccan government to cancel the invitation of the Tibetan Artist Lotennamling at Fez sacred Music festival and withdraw his name from its official programs. We should support for his trip in Morocco", tweeted Twitter user Tibet Info.
The Festival of World Sacred Music (Festival de Fès des Musiques Sacrées du Monde in French) is a 10-day event held in mid-summer in the magnificent city of Fes (Fez). Founded in 1994 by the Moroccan philanthropist Faouzi Skali, it was meant to showcase the diversity of spiritual music around the world. The festival features an array of open-air concerts and a mix of genres from whirling dervishes to mystic Sufi chanters. It takes place in the historical Medina, part of the intangible cultural heritage of UNESCO.
Loten Namling is a Tibetan musician, artist and activist currently living in Switzerland. He travels worldwide, performing traditional music, songs of the 6th Dalai Lama and his own compositions. Namling's performances connect songs of the past to the reality of the present and invite his audiences on a journey through the landscape of spirituality. The 14th Dalai Lama once called Loten "a singer with a voice."
China has a history of banning artists from performing in China for their views on Tibet. Recently, Chinese streaming platforms had taken down films and video content starring Canadian actor Keanu Reeves after he participated in a Tibet-related concert organised by a non-profit founded by the Dalai Lama. Former NBA player Enes Kanter who, in a series of social media posts, targeted China over its gross human rights violations in Tibet, Xinjiang, HongKong and South Mongolia, was also targeted by China. American actor and wrestling star John Cena was forced to apologize on Chinese social media after calling Taiwan a country.
Read more about Fez Festival here.
Information supplied by Twitter
Team TRC