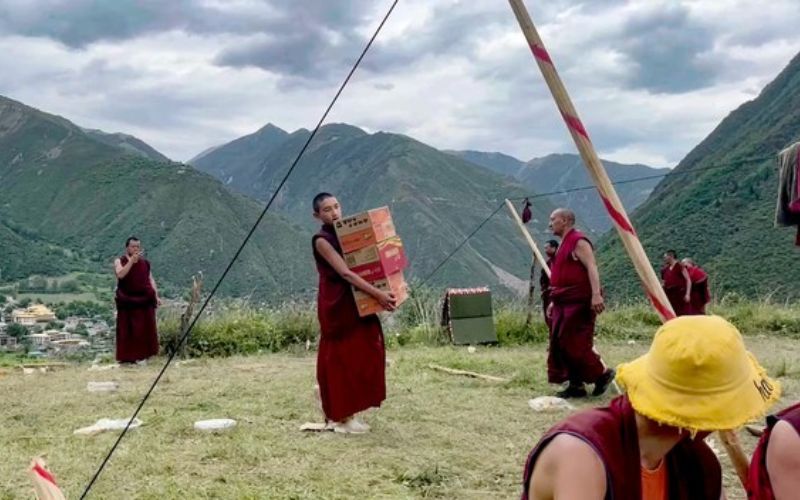 Chinese authorities block Tibetans offering help to earthquake survivors in Sichuan
Chinese authorities in an earthquake-hit region of Sichuan are telling Tibetans offering support to survivors to return home, saying their help is no longer needed, RFA reported.
More than 25,000 residents of Barkham (Maerkang, in Chinese), a county-level city in the Ngaba (Aba) Tibetan and Qiang Autonomous Prefecture, were displaced when an earthquake measuring 6.0 on the Richter scale struck the area on June 10.
Government rescuers did not reach the affected area until Monday. Meanwhile, Tibetans living in areas nearby offered immediate help, with monks and townspeople providing food, clothing and temporary shelter in tents to those whose homes were destroyed, local sources said.
After Chinese rescue teams arrived on June 13, however, Tibetans offering aid were told to leave, a Tibetan resident of the area told RFA on Wednesday. Government rescuers did not reach the affected area until three days after the earthquake struck.
"After the official Chinese rescue teams came in, the Tibetans who had come from nearby regions to provide help were not allowed to stay and were told by Chinese authorities to leave the area for their own safety," RFA's source said, speaking on condition of anonymity in order to speak freely. "However, the timely assistance they provided to survivors was a huge help," the source said.
More details here.
(Information supplied by RFA)
By Team TRC