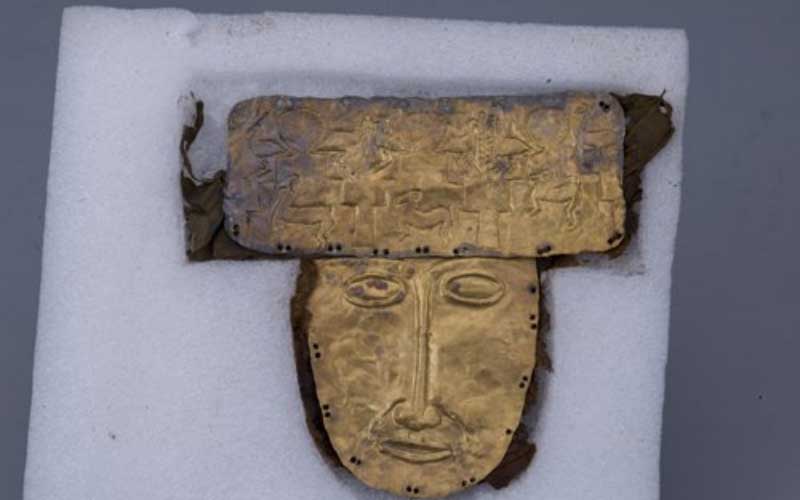 China celebrates discovery of Tibet's highest archaeological site amid crackdown on Buddhist monasteries and statues
Lhasa: Chinese archaeologists discovered the country's highest known archaeological site in July 2021, known as Dingqiong cave in Qiongguo Township, Zhongba County, Shigatse City, reported CGTN, Chinese state- affiliated media. According to the report, the findings were unveiled at an Archaeological Achievements Conference in Lhasa, which introduced 46 other archaeological finds.
"At Dingqiong cave, the archaeologists also found the largest number of human and animal bones at a single prehistoric site in Tibet Autonomous Region", the report said.
Such excavations and claims of preservation of past in Tibet stand in contrast to the Chinese attempts to destroy Tibetan monasteries, schools, statues and monuments. In a "Cultural Revolution"-like crackdown, the Chinese authorities destroyed a 99-feet statue of Maitreya Buddha at Gaden Namgyal Ling Monastery at Kham Drago along with 44 prayer wheels and thousands of prayer flags in December 2021. In January 2022, the statue of Padmasambhava, three-storied high at the Chanang Monastery in Drago County of the Kardze (in Ganzi) Tibetan Autonomous Prefecture was destroyed. Eleven monks from Drago's Gaden Namgyal Ling monastery were arrested by Chinese authorities on suspicion of sending news and photos of the statue's destruction to contacts outside the region too.
As Aadil Brar observed in his article, in Tibet, the discovery of new archaeological sites from pre-historic periods has been used by State institutions to suggest that Tibet was always integrated with the Chinese mainland – denying Tibet's unique history. "The past then becomes a political tool in the hands of the Chinese State".
Information supplied by Twitter
By Team TRC