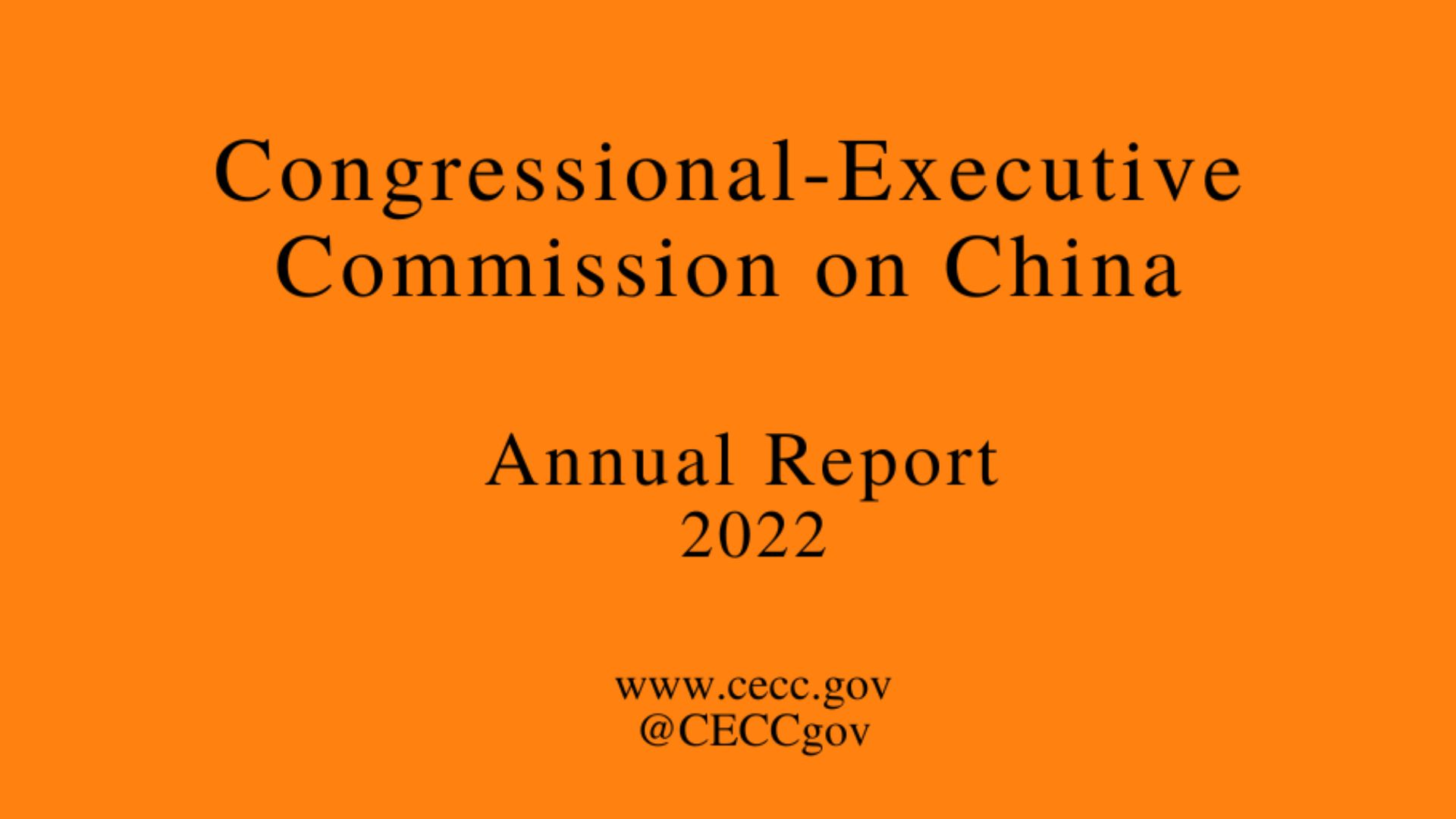 China Commission urges Biden administration and US Congress to work toward resolving China-Tibet conflict
Source: China Commission
Congressional-Executive Commission on China in its most recent annual report has urged both the Biden administration and the US Congress to push for a solution to China's decades-long conflict with Tibet.
According to the report, which was made public on November 16, 2022, officials in China "continue to disseminate false information about Tibet's history and continue to show no interest in responding to the Dalai Lama's request for dialogue."
The report adds, "The Administration and Congress should ensure that calls for dialogue are based on the Tibetan people's right of self-determination under international law and use available resources to counter disinformation about Tibet from [People's Republic of China] officials in order to strengthen the longstanding, bipartisan U.S. policy of promoting dialogue."
The Commission, made up of nine Senators, nine Representatives, and five high-ranking administration officials, including Under Secretary of State Uzra Zeya, who is President Biden's Special Coordinator for Tibetan Issues, monitors China's human rights and rule of law development.
The "egregious human rights violations" committed by the Chinese government both within and outside the country are documented in the commission's annual report. These violations included restrictions on religious freedom, freedom of speech, and language rights in Tibet, which China has illegally occupied for more than 60 years. There were additionally a few self-immolations in Tibet this year, the report notes.
The International Campaign for Tibet stated, "The only way to ensure human rights in Tibet is by protecting the Tibetan people's right to self-determination through peaceful dialogue with Chinese leaders."
Rep. Jim McGovern, co-chair of the Commission, stated, "We also continue to record the severe crackdown against Uyghurs and other Turkic Muslims, Tibetans, and Hong Kongers." In order to more effectively prioritize the promotion of universal human rights and the rule of law, I urge Members of Congress and the Executive Branch to implement our recommendations.
The report suggests that Congress and the administration collaborate with the United Nations and other like-minded nations to arrange for human rights experts and UN special procedures to visit Tibet to independently assess the situation there.
In addition, the report recommends that Congress and the administration keep an eye on state-run boarding schools in Tibet and report on them; collaborate with allies to safeguard Tibetans' religious liberty, which includes their right to choose their own religious leaders; and urge China to resume dialogue with the envoys of the Dalai Lama.
The Panchen Lama, a Tibetan Buddhist leader who has been missing since China kidnapped him in 1995 when he was just 6 years old, should be released from Chinese political prisons, according to the report, which also recommends that officials from the White House and Congress contact Chinese authorities.
Read the Tibet section report here
Edited & Collated by Team TRC