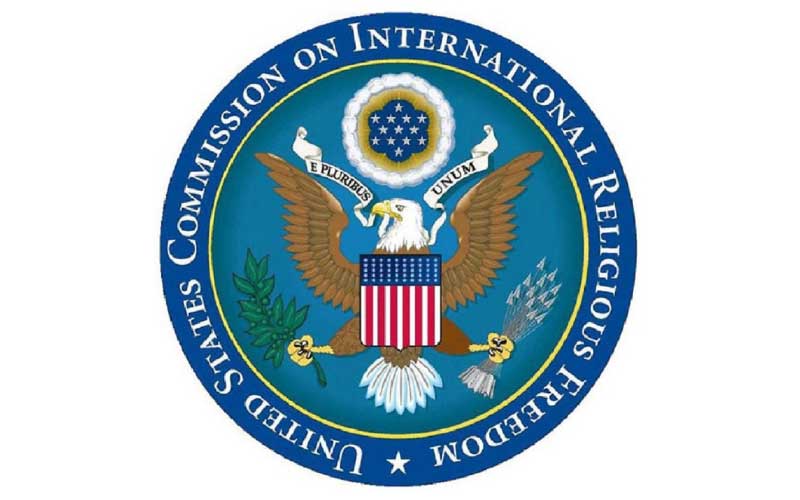 China continued its pervasive control and suppression of Tibetan Buddhism last year: USCIRF
Washington DC:The United States Commission on International Religious Freedom (USCIRF) has released its 2022 Annual Report with Recommendations for U.S. Policy, in which it observed that religious freedom conditions in China deteriorated in 2021 and the government continued to vigorously implement its "sinicization of religion" policy and demand that religious groups and adherents support the Chinese Communist Party's (CCP) rule and ideology.
The report noted that the Chinese government continued its pervasive control and suppression of Tibetan Buddhism. In May, it issued a white paper on Tibet that included an emphasis on sinicizing religion there. The report also noted CCP General Secretary Xi Jinping's visit to Tibet in July 2021 where he stressed the importance of "fully implementing" the Party's religious policies.
"Local authorities organized seminars to indoctrinate monks and nuns at Tibetan Buddhist monasteries, restricted Tibetans' access to temples with heavy security presence, destroyed sites and symbols of religious significance, and detained and punished Tibetans for listening to the Dalai Lama's teachings or possessing his portrait", the report added.
USCIRF observed that the CCP, whose members are banned from believing in or practicing any faith, has long repressed religious freedom, and in recent years it has become increasingly hostile toward religion, implementing campaigns to "sinicize" Tibetan Buddhism.
(USCIRF) is an independent, bipartisan U.S. federal government agency created by the 1998 International Religious Freedom Act (IRFA), as amended. USCIRF monitors the universal right to freedom of religion or belief (FoRB) abroad; makes policy recommendations to the President, Secretary of State, and Congress; and tracks the implementation of these recommendations.
Read the complete report here.
(Information supplied by USCIRF)
By Team TRC