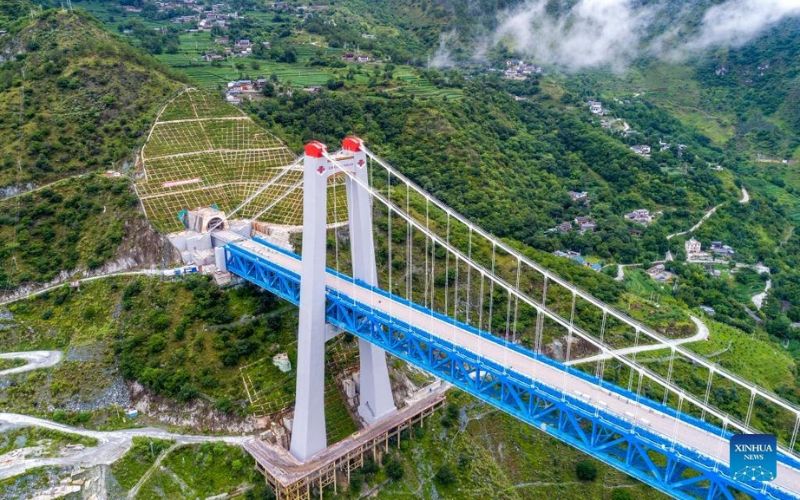 China continues to expand infrastructure and upgrades air bases in Tibet: Reports
Closer to the LAC almost 37 new airports and heliports are built in Tibet and Xingjian region, reported Financial Express. Out of those, 22 are meant for dual usage which means they can be used for civil and military operations.
In 2020 itself the Chinese side increased the pace of work on 7 new facilities and 7 airbases. The airbases China has built are expected to enhance its airborne surveillance capabilities, and also help in strike and counter-strike from additional platforms of the PLA. Since 2017, five airports are upgraded and there are new hangars built, terminals and new runways.
Three out of the four new airports are near the Indian borders. These include Shigatse Tingri, Lhuntse, and Ngari-Burang Airports; they are just 60 kms away from the Indian border. With these new facilities, the Chinese PLA Air Force is removing the shortcomings that it was facing due to the absence of an airbase in this area.
And this is not all. The Chinese have also built 5 new heliports in Tibet and 2 old heliports have also been upgraded and developed.
Similarly, China has upgraded 15 airports in Xingjian province since 2017, of which 7 are made for dual use. Hotan Airport is the most important, which is simply 240 kilometers away from LAC, and a replacement runway has also been prepared at this airbase. The length of the old runway is 2700 meters and therefore the length of the new runway is being increased to around 3500 meters. Just 5 km from this airport, the Chinese PLA's Surface to Air Missile Complex has also been upgraded in order that it can be kept safe from the fighters of the Indian Air Force during the war. The length of the runway of Lhasa Ganger is about 4000 meters and it's been made ready for dual use. On the opposite side of Arunachal Pradesh, Lunge County, Nigachi Airbase are included. The length of the Nigichi airstrip is 3000 meters which is being extended by another 500 meters.
By Team TRC (With inputs from Financial Express)