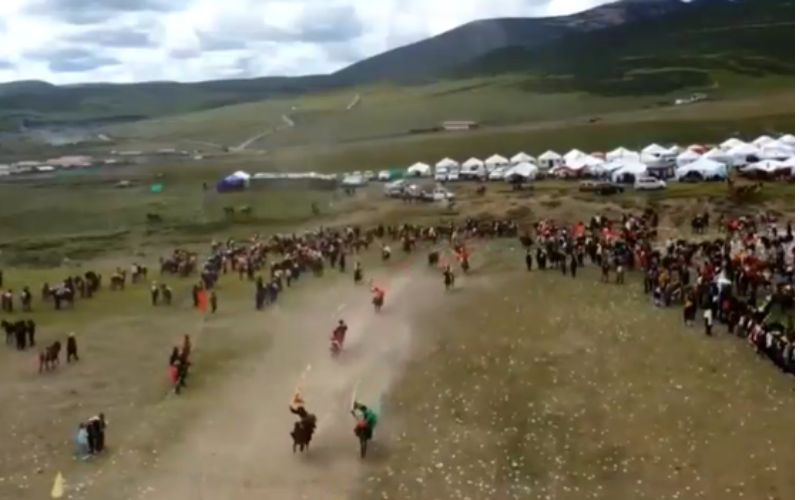 China reinstates Tibetan festival following a 20-year ban : Chinese flags flown throughout festival grounds
The sources state that Chinese authorities have permitted a Tibetan community event that had been prohibited for 20 years following the imprisonment of a well-known religious figure. The annual event held in Nyagchuka (in Chinese, Yajiang) county in Sichuan's Kardze (Ganzi) Tibetan Autonomous Prefecture, formerly a part of historic Tibet, features horse races and picnics.
However, following Tulku Tenzin Delek's imprisonment in 2002 on suspicion of bombing a public space, the Chinese government has prohibited Tibetans in the area from participating in the yearly event. The source said, "We don't know why the government has suddenly authorised the festival to be organised again. But he also noted that before approving the event, the authorities had flown Chinese flags all throughout the festival grounds.
Even before the Chinese invasion of Tibet in 1950, the annual festival was a significant event in the area, according to the source. "However, once Tulku Tenzin Delek resided there, it became even more magnificent. Religious lectures and plays about the Tibetan poet and yogi Milarepa were presented at the picnic.
(Information Supplied by RFA)
By Team TRC