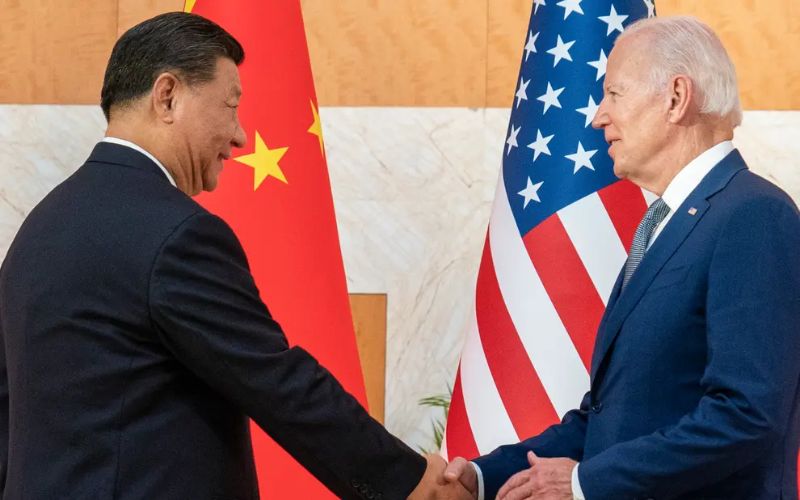 China imposes sanctions on two US individuals over action on Human rights abuses in Tibet
China has sanctioned two U.S. individuals in retaliation for action taken by Washington over human rights abuses in Tibet, the government said Friday, amid a continuing standoff between the sides over Beijing's treatment of religious and ethnic minorities.
The Foreign Ministry in Beijing said in a statement on Friday that Miles Yu and Todd Stein would be banned from entering the country and have any assets there frozen, punishments that that'll likely wind up being symbolic given their limited activity within China and assets they had in China would be frozen and they would be barred from contact with people or organizations within China.
According to the notice, the actions were in response to the U.S. sanctioning two Chinese individuals "under the excuse of the 'Tibet human rights' issue." Neither could immediately be reached for comment.
The ministry stated that the move was made in response to "illegal sanctions" imposed on Chinese officials on December 9. That was a reference to Wu Yingjie, the former leader of the Tibetan Communist Party, and Zhang Hongbo, a police official. The Treasury Department said that both of them were involved in a variety of crimes in the region, including murders.
Even as China and the United States take steps to prevent their ties from getting worse, the most recent sanctions serve as a reminder of the tensions that remain. At the Group of 20 summit in Bali, Indonesia, last month, President Joe Biden and Chinese leader Xi Jinping agreed to resume climate change discussions.
Secretary of State Antony Blinken stated in the announcement of the sanctions, "Our actions further aim to disrupt and deter the People's Republic of China's (PRC) arbitrary detention and physical abuse of members of religious minority groups in the Tibetan Autonomous Region."
China claims Tibet has been part of its territory for centuries, although backers of the exiled Buddhist leader the Dalai Lama say it was functionally independent for most of that time.
Edited & Collated by Team TRC