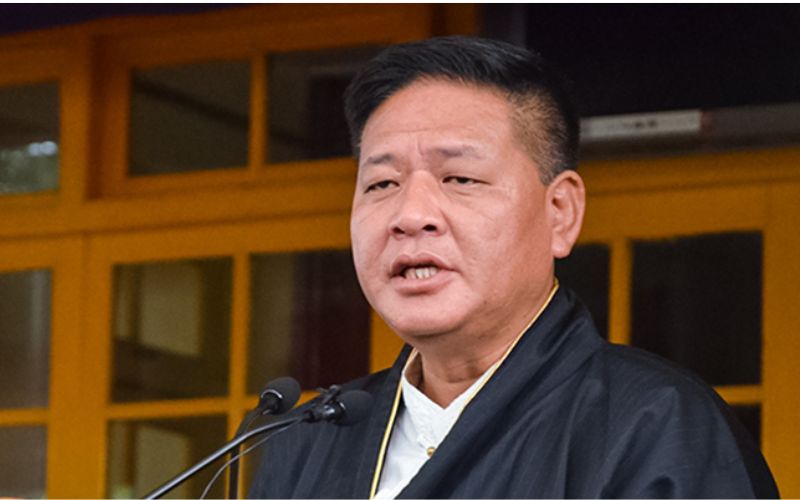 China is making incursions along the Indo-Tibet border: Sikyong Penpa Tsering
Central Tibetan Administration's Sikyong Penpa Tsering, President of the Tibetan Government in Exile, asserted on Tuesday that all incursions along the Indo-Tibetan border have been one-sided and by China.
In an interview with PTI, Sikyong, stated that Tawang has been an integral part of India since the treaty of 1914 that established the border between his homeland and India along the McMohan line. "We know all incursions are coming from China," Tsering said here.
He was speaking in the context of recent clashes between the Indian Army and China's PLA in Tawang and Ladakh. "There was no border between India and China until 1959; it was with Tibet... "We are signatories to the 1914 Shimla agreement between British India and Tibet, and we remain steadfast in our support for the McMohan line as the legitimate border," he said.
"China's belligerence is unprovoked by the Indian side," the President said, adding that "India standing firm sends a very strong message to China." Indian and Chinese troops engaged in hand-to-hand combat at Yangtse, north east of Tawang, injuring several soldiers on both sides.
"China only respects power," Sikyong Tsering stated. Since Tibetan refugees fled the "roof of the world" in the aftermath of the Dalai Lama's escape from Lhasa to India, the Sikyong or President has been directly elected by the Tibetan diaspora living in various parts of the world.
His Holiness the Dalai Lama remains the spiritual leader of all Tibetan Buddhists and many others who have become his disciples, but the Sikyong is in charge of Tibetan organisations and their interactions with the outside world. Tsering emphasised that China has disagreements with many Asian countries and has been unwilling to resolve them.
"When it comes to US-China relations, they (the Chinese) complain that they are not treated as equals, but they never treat other Asian countries equally," Tsering asserted. He claimed that China maintains "hot spots like Taiwan, the South China Sea, and Tawang burning" in order to divert attention away from its own failings.
He claimed that China had failed to maintain its economic momentum and had failed to control the domestic Covid situation. "Now that the rest of the world has recovered, they want to export Covid again... that is extremely irresponsible," Tsering said.
Edited & Collated by Team TRC