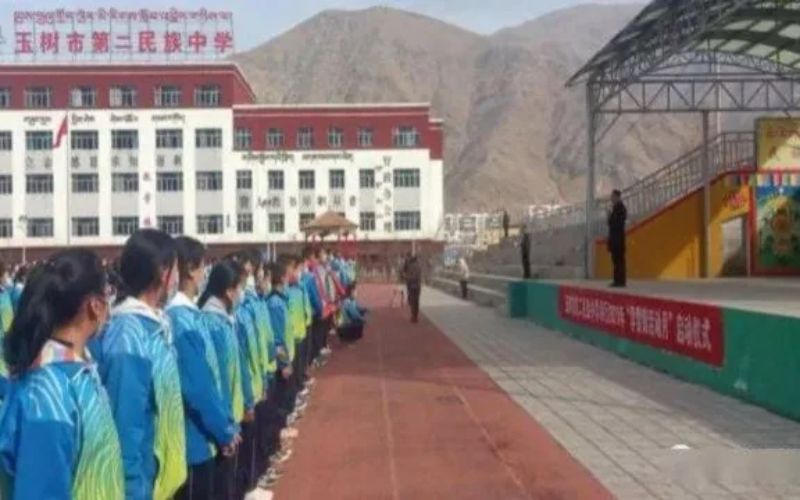 China Mandates Atheist Education for Minors in Tibetan Region
An ethnic middle school in Yushu, China, has informed parents and teachers that they have a legal obligation to raise their children as atheists. The school's letter, dated September 4, 2023, cites the need to "educate minors not to believe in religion" as part of the effort to achieve the "Chinese dream of the great rejuvenation of the Chinese nation", reported Bitter Winter.
The letter outlines three key points to enforce this policy:
Opposing religious indoctrination: The school prohibits any organization or individual from guiding, supporting, allowing, or condoning minors to participate in religious activities. This prohibition is based on Article 36 of the Constitution of the People's Republic of China, which forbids using religion to disrupt social order or interfere with the national education system.
Preventing minors from believing in religion: The letter emphasizes the importance of preventing minors from developing religious beliefs to ensure their healthy growth and future success. It argues that religious beliefs can hinder minors' development of a "correct world outlook, and outlook on life and values."
Parental responsibility: The letter places responsibility on parents as the "first teachers of their children" to educate their children not to believe in religion. It urges parents to set an example for their children and ensure they comply with the policy.
The letter concludes by calling on parents and teachers to work together to "build the Great Wall to resist and prevent religious infiltration into the school, maintain the harmony and stability of the school, and help it make its due contribution to the long-term stability of the motherland."
This directive from the Yushu ethnic middle school reflects China's ongoing efforts to control religious practices, particularly in Tibetan regions. The Chinese government has been accused of suppressing religious freedom and cultural autonomy in Tibet, and this latest policy further demonstrates the government's tight grip on religious expression in the region.
Edited and collated by Team TRC