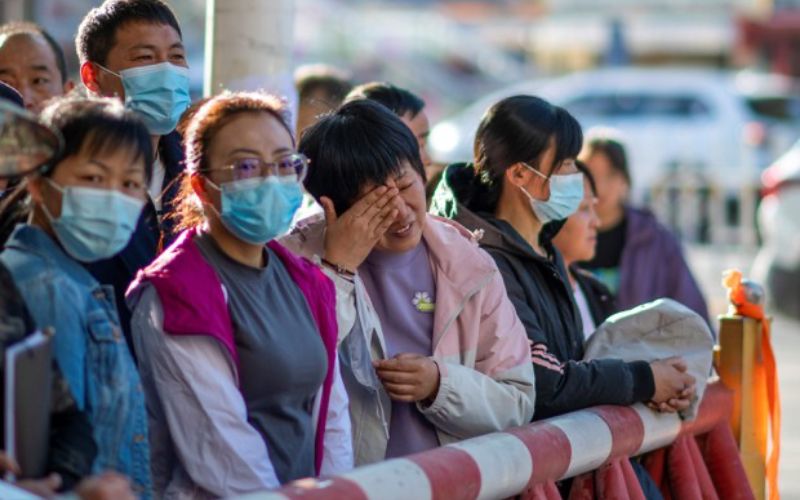 China Mandates Mandarin Only College Entrance Exams for Tibetan Students, Raising Concerns of Cultural Suppression
Source: Radio Free Asia
According to local residents in Tibet who spoke to Radio Free Asia (RFA), Tibetan students were required to take China's annual college entrance exam solely in Mandarin, which is likely to put them at a significant disadvantage. The exams, held from June 7 to June 9 across China, are crucial in determining the future of over 13 million students. In previous years, ethnic minorities, including Tibetans, were allowed to take the test in their native languages. However, this year marked a significant departure as the exams were exclusively administered in Mandarin, with no additional time allotted to ethnic minority students as before.
This Mandarin-only policy aligns with other contentious educational measures aimed at promoting Mandarin as the primary medium of instruction within Tibetan schools. Tibetan activists argue that these policies are part of Beijing's broader plan to erode Tibetan culture and Sinicize the region. Last year, the Chinese government implemented the Model 2 Education System, making Mandarin the primary language of instruction in primary and secondary schools across Golog, Kardze, and Qinghai, as shared by a Tibetan resident who spoke to RFA on the condition of anonymity due to security concerns.
Opponents of the Model 2 Education system raise concerns about the destruction of Tibetan language and culture, asserting that it lacks legal basis. Tibetan students now face the challenge of competing with Mandarin-native speaker students who have always been educated in Mandarin, leading to a significant disadvantage. The anonymous resident shared that many Tibetan students are ill-prepared and lack proficiency in Mandarin, affecting their chances of admission to reputable colleges.
Moreover, the removal of the additional time previously granted to ethnic minority students exacerbates the issue. According to a second resident who declined to be named, Tibetan students used to receive an extra five minutes for the exam, but this privilege has been revoked. Consequently, Tibetan students face immense difficulties in achieving high scores necessary for college admissions, severely limiting their prospects for obtaining decent employment opportunities.
The implications of these reforms are alarming for the Tibetan community at large. The second resident warned that there will likely be a significant rise in the number of Tibetan students unable to attend college and pursue higher education. These educational reforms implemented by China contradict the country's law on Regional National Autonomy, as highlighted by Pema Gyal, a researcher at Tibet Watch, a London-based advocacy and monitoring group.
Gyal emphasized that the law stipulates that minority schools should utilize textbooks in their own languages and conduct lessons in those languages, which directly opposes the current government actions. The prevalent sentiment is that China's educational reforms in Tibet serve as a deliberate effort to Sinicize the education system and hinder Tibetan students' access to higher education.
Edited and collated by Team TRC