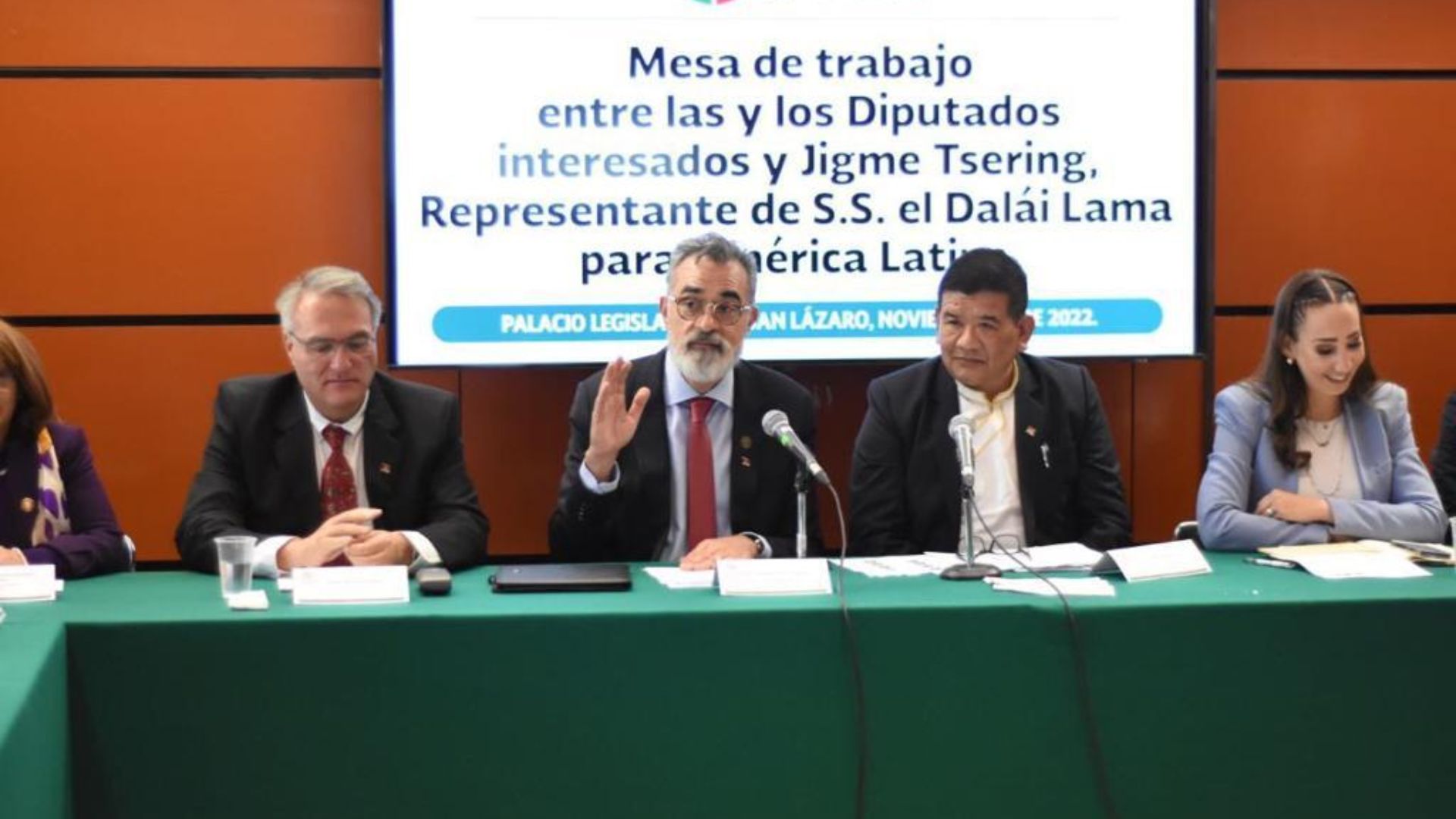 China opposes the Mexican Parliamentary Tibet Support Group's formation.
Source: TPIE
Dharamshala: On November 8, the Mexican Chamber of Deputies' Group of Legislators' Friends of Tibet was established under the leadership of Deputy Salvador Caro Cabrera. The following day, the Chinese Embassy in Mexico organized a visit to the chamber, met with the President of the chamber, and demanded that the Chinese flag be waved in the chamber.
China's attempt to control the rights of individuals and the leaders of free nations, who have all the rights and responsibilities to support the just cause of Tibet, has violated diplomatic protocol. This is unethical and against democratic principles.
Responding to the Chinese preposterous objection, Deputy Salvador Caro Cabrera stated, "The day after the integration of the group of legislators' friends of Tibet, in the Chamber of Deputies of Mexico, the Chinese Embassy pushed to be able to come to the chamber, make a visit to the session hall, and has a meeting with our president," in response to the absurd objection from China. This is, in my opinion, a moral victory for the Tibetan people. The cause against the genocidal "one China" policy is recognized because of our influence. I'm grateful! Free Tibet!"
The Chinese Embassy objected to the participation of Indian lawmakers, parliamentarians of the largest democracy in the world, at a dinner reception hosted by the Tibetan Parliament-in-Exile in Delhi on December 22, 2021, following the revival of the All-Party Indian Parliamentary Forum for Tibet. China's coercion of their dominance over the free nations of the world in regard to the Tibet issue is not new.
Edited & Collated by Team TRC