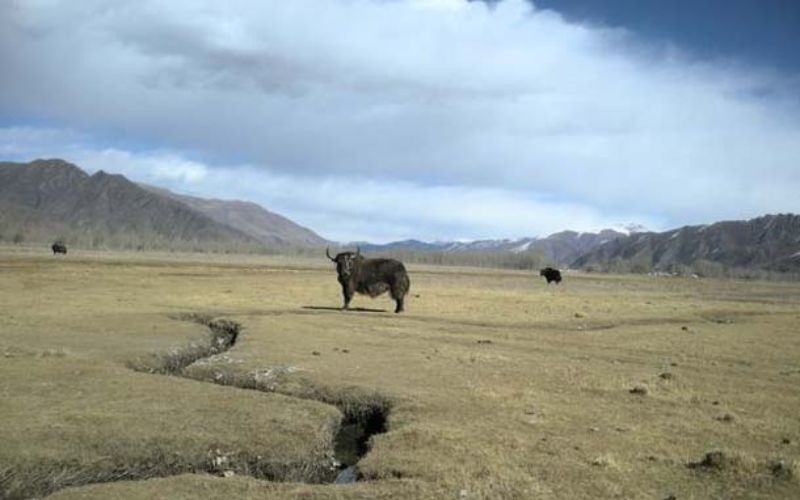 China renews orange alert for drought in areas including Tibet
Lhasa: China's national observatory recently renewed its orange alert for drought in many parts of southern China after witnessing the expanding drought-plagued area, which includeas areas of occupied Tibet.
Parts of Jiangsu, Anhui, Henan, Hubei, Zhejiang, Fujian, Jiangxi, Hunan, Guizhou, Chongqing, Sichuan, Shaanxi, Gansu and Tibet have experienced moderate to severe droughts, according to the National Meteorological Center, added the report.
Meanwhile in areas like Amdo Labrang, flash floods have resulted in loss of lives and livestock. Hail and heavy rain caused the deaths of at least 31 people in Tibetan-populated counties in northwestern China's Qinghai and Gansu provinces, reported Radio Free Asia. More than 2,000 heads of livestock were also killed in the storms. Tibetans in affected areas are posting photos and videos of the devastation on social media showing monks and locals helping those affected, added the report.
Climate change and global warming, excarbated by man-made challenges are posing challenges to the fragile ecoystem of Tibet. Tibet Rights Collective had called for experts and activists to appeal to the authorities to make Tibet a focal point of discussion in COP27 UN Conference on Climate Change set to happen in November 2022.