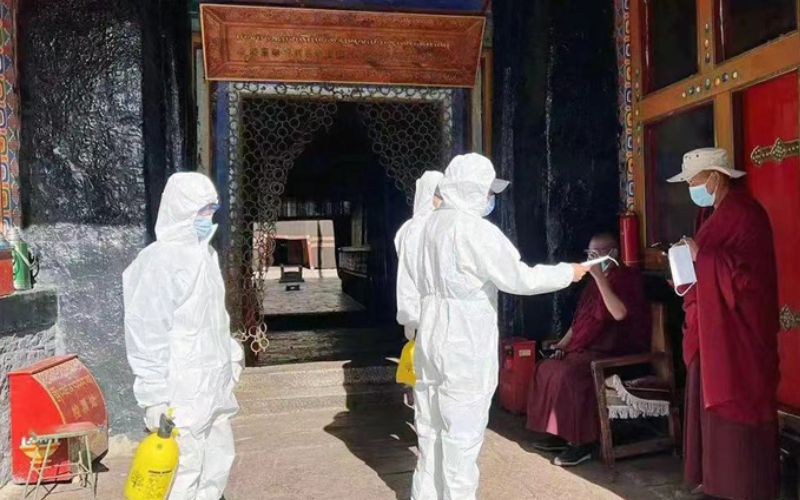 China says trains from Tibet bringing COVID19 to Beijing
Lhasa: At least 29 passengers aboard a train that set off from Lhasa in the Tibet autonomous region on Monday and arrived in Beijing on Wednesday had tested positive for COVID-19 by Friday noon, after they'd disembarked at various stations along the more than 3,700-kilometer route, a China Daily report claimed.
Tibet's Lhasa reported 225 local asymptomatic carriers on Thursday. The city's current total is 33 confirmed cases and 1,727 asymptomatic carriers, according to the office handling the COVID-19 outbreak, the report added.
Reports state that the current COVID-19 outbreak in Tibet Autonomous Region (TAR) happened during the region's peak tourist season, leaving a huge number of visitors stuck and raising the possibility that the epidemic could spread to other locations. Videos of tourists stuck in various regions and inhumane treatment being meted out to Tibetans by authorities have surfaced.
Experts have expressed concern regarding the strict lockdowns being exercised in Tibet following the outbreak, furthering the existing stringent control over the location. They have also looked at it as CCP's attempt to increase surveillance and blockade over the region in the context of upcoming 20th National Congress of CCP.
By Team TRC