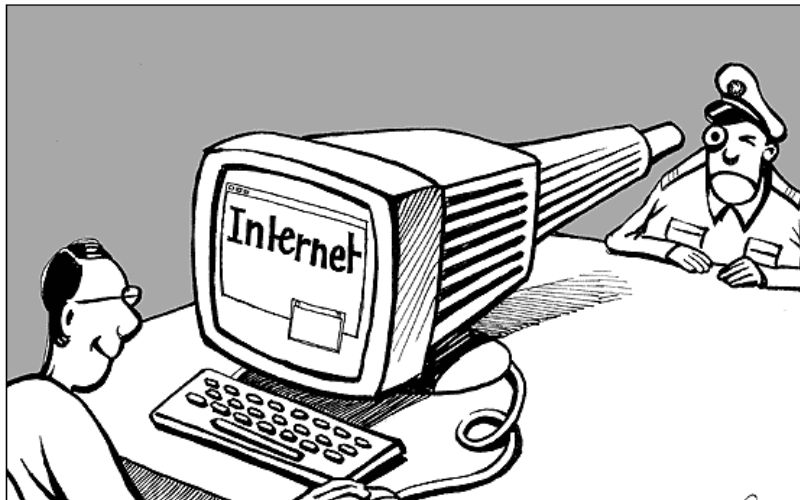 China set to tighten chokehold on freedom of expression in internet
Beijing: According to a draft update on the responsibilities of platforms and content creators in managing online comments published on June 17 by he country's internet regulator Cyberspace Administration of China (CAC), all online comments would have to be pre-reviewed before being published. Tibetan Review reported that this will be an update on Provisions on the Management of Internet Post Comments Services, which first came into effect in 2017.The new rule is said to be meant to target replies and bullets chats which currently tend to be "moderated carelessly, with minimum effort."
Beijing is constantly refining its social media control, mending loopholes and introducing new restrictions. But the vagueness of the latest revisions makes people worry that the government may ignore practical challenges.
The regulator is now seeking public comments on the proposed revisions until July 1, 2022, and they may not take effect for many months. Right now, discussions about how strictly they will be enforced are only speculative, observed Technology Review. The changes will also expand who can censor online comments. CAC now asks that platforms share the power of censoring comments with content creators—in Chinese internet lingo, "public account operators." Currently, government-affiliated accounts are already empowered to do this on sites like Weibo. If this revision becomes law, creators will also become part of the censorship machine, responsible for identifying "illegal or negative" content and reporting it.
According to Council on Foreign Relations, China has one of the world's most restrictive media environments, relying on censorship to control information in the news, online, and on social media. The government uses libel lawsuits, arrests, and other means to force Chinese journalists and media organizations to censor themselves.
By Team TRC