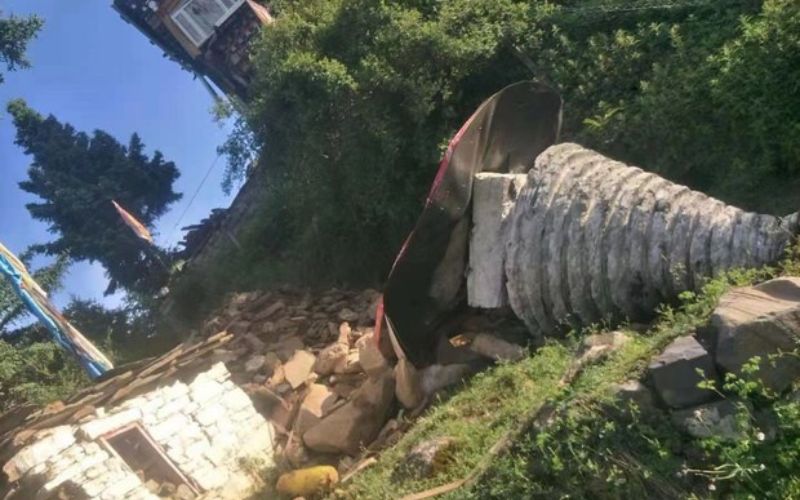 China sets information blockade after earthquake hits Tibetan county
The Chinese government is imposing an information lockdown after a series of earthquakes in a Tibetan county in Sichuan province displaced more than 25,000 residents, RFA has reported.
According to a state-run media report, the quake injured at least one person and 1,314 rescuers were dispatched to the area. An estimated 25,790 residents of the area were transferred and resettled.
Residents of Barkam have been barred from posting reports, pictures and any other information about the quake, which has devastated houses, stupas and monks' residences, a third source who requested anonymity to speak freely told RFA.
Many displaced people have had to find temporary shelter in tents, which the monks and townspeople have set up together.Government rescuers did not reach Barkam until Monday, three days after the initial quake.
RFA reported at that time that authorities had similarly blocked social media reporting, telling citizens to report injuries and deaths only to the government rather than sharing the information online.
Information Supplied by RFA
Team TRC