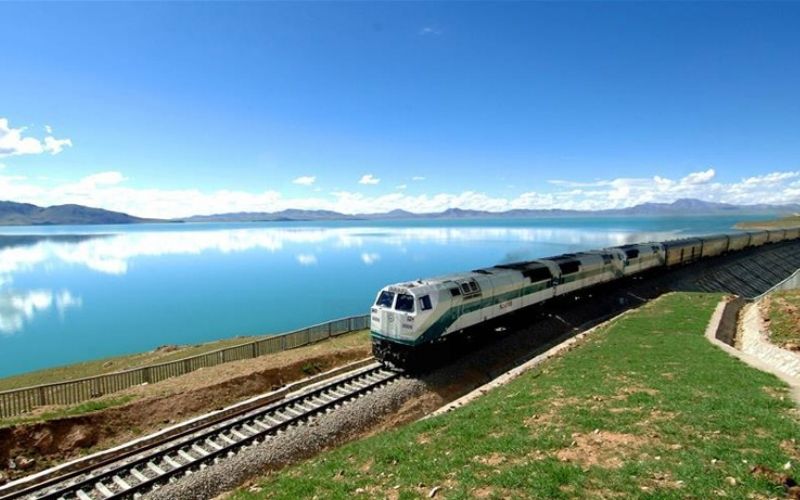 China to electrify Qinghai-Tibet railway to enhance efficiency, raises Concern for Tibetans
China is to invest 14.84 billion yuan ($2.22 billion) to electrify the Golmud-Lhasa section of the Qinghai-Tibet Railway, "the world's highest, longest and fastest plateau railway," starting in June, reported China's official globaltimes.cn May 22 2022.
The three-year plan is meant to enhance the 1,136-kilometers section of the railway's transportation capacity and service quality, while lowering costs and improving safety, reliability and risk resistance, the report said.
The project also includes upgrading of passenger facilities in the Anduo (Tibetan: Amdo), Naqu (Ngachu) and Dangxiong (Damzhung) stations.
The report cited Xiong Kunxin, a professor at the Minzu University of China, as saying the project will improve the logistics system in the area and promote connections with other provinces. Economic development will also get a boost, especially for industries like tourism.
The development of such railway lines might lead to more Han Chinese in-migration, thus replacing the original inhabitants of the land, Tibetans. Tibetan nomads are being relocated to concrete remote settlements where they are subjected to propaganda lessons, thus depriving them of their way of life. Moreover, these railways are dual-use in nature; they can be used during a conflict for easier movement of troops and ammunitions.
(Information supplied by Tibetan Review)
By Team TRC