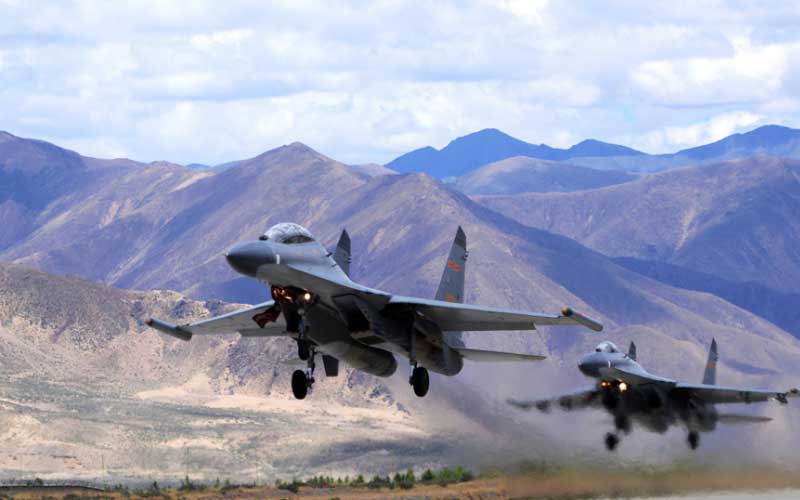 China to invest 21.6 billion yuan ($3.4 billion) in Tibet's transportation and traffic sector this year
Lhasa: China Daily reports that China plans to invest 21.6 billion yuan ($3.4 billion) in the transportation and traffic sector in Occupied Tibet (known as the Tibetan Autonomous Region) this year, quoting the region's traffic and transportation department.
The money will be used to resurface more than 600 kilometers of national and provincial highways, and more than 1,700 km of rural roads. According to reports, last year, the region allocated more than 36 billion yuan to transportation, completed 20 billion yuan of fixed asset investment in highways and extended the region's highway network to more than 120,000 km.
China has intensified infrastructure investments in the TAR region, most of them which are dual-use in nature (the use of infrastructure for defense as well as civilian purposes). In such moves that China calls Rural Vitalization, it has displaced and resettled local Tibetans, thus involuntarily removing them from their original habitats to heavily surveilled concrete settlements.
By Team TRC
(Information supplied by China Daily)