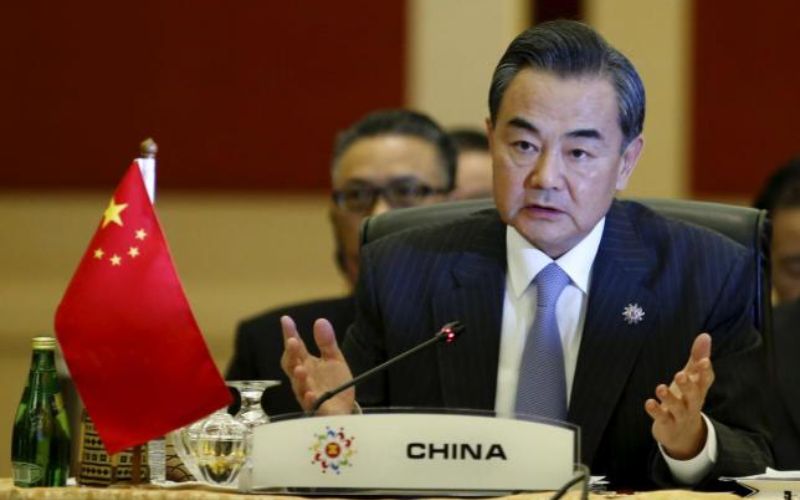 China`s Foreign Minister Wang Yi asserts territorial claims in Tibet, Disregards Regional Tensions
In a recent forum held in Tibet, Chinese Foreign Minister Wang Yi heightened tensions in the region by calling for mutual respect for sovereignty and territorial integrity among nations. This statement comes in the backdrop of ongoing tensions between China and India over a disputed border in the eastern Himalayas.
During the forum in the city of Nyingchi, which is situated just 160 kilometers (100 miles) from Arunachal Pradesh, China asserted its claim over the region, referring to it as part of Tibet. This move by China has further strained its relationship with India, which views Arunachal Pradesh as an integral part of its territory.
India's foreign ministry has not yet responded to this latest development. Notably, representatives from India were absent from the forum, continuing the trend from previous rounds of trans-Himalayan dialogues.
The relationship between China and India took a significant hit in 2020 following a deadly border clash in which 20 Indian soldiers and four Chinese soldiers lost their lives. The tensions have persisted, and China's recent map depicting Arunachal Pradesh as part of southern Tibet has only added fuel to the fire.
Minister Wang Yi also dismissed what he referred to as "lies fabricated by some Western forces" regarding Tibet, claiming that these narratives were based on ideological bias and would crumble when faced with facts.
The situation remains delicate, and it is imperative for both nations to engage in diplomatic dialogue to address their territorial disputes and reduce tensions in the region.
Edited and collated by Team TRC