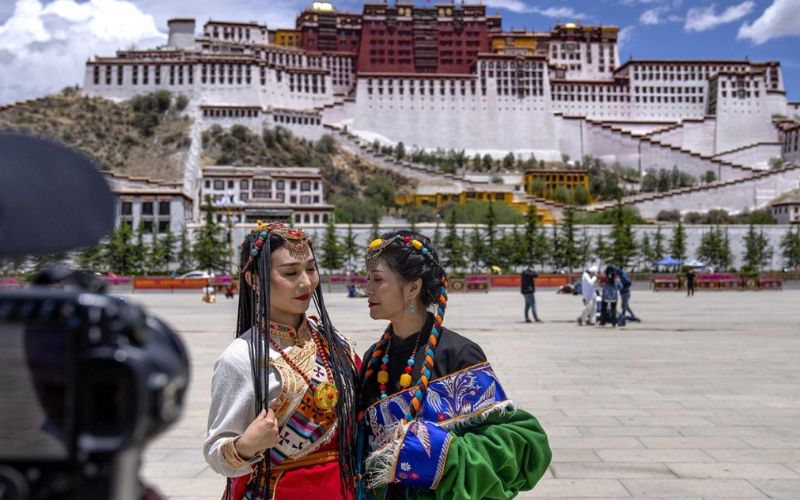 China's Red Tourism: a tool to glorify its annexation of Tibet
Lhasa: Reports have suggested that China is on a mission to bolster 'Red Tourism' in Tibet. According to Chinese state affiliated media, the so-called Tibet Autonomous Region had launched seven "red tourism" routes, covering historical sites of revolutionary significance, to celebrate its "70th anniversary of peaceful liberation" in April 2021.
Against the backdrop of rural vitalization, promoting the integrated development of "red tourism" and rural tourism will provide support for consolidating the achievements of poverty alleviation and provide more platforms for people to increase their income, claimed China.
In China, 'red tourism' refers to visiting sites which have a modern revolutionary legacy. Launched in 2004, the purpose of the project is to promote locations with historical and cultural significance to the ruling Communist Party's history while also providing an impetus to tourism and local businesses. 'Red tourism' seeks to spread awareness about the history of the Communist Party of China starting from its origins.
In Tibet, which it unlawfully annexed, tourism is being used as a tool to hide its grave human rights violations in Tibet. China is committing grave human rights abuses in Tibet and it is trying to Sinicize Tibet, its religion, language and education.
Tibet tourism boom also poses risks to the region's environment and historic sites. The advent of mass tourism in the region and the absence of governmental waste management in rural areas have changed the face of the Tibetan Plateau, the highest in the world, which has been affected by widespread littering.
By Team TRC