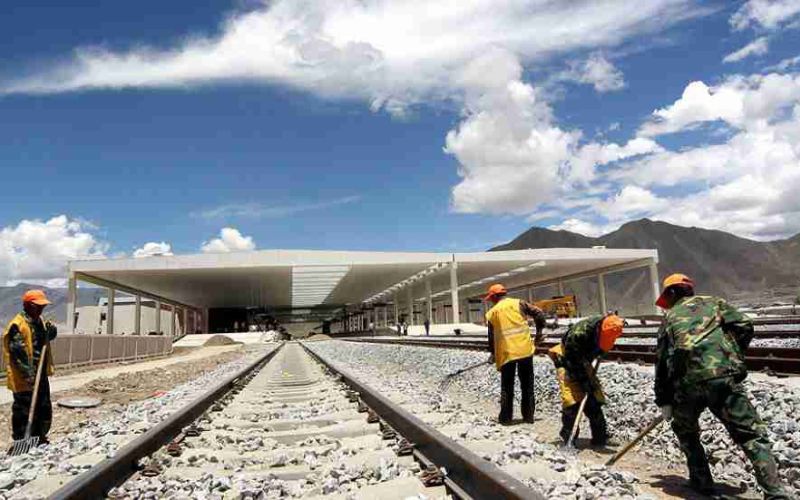 China's Tibet-Nepal Rail line project: Concerns
The construction of Tibet-Nepal Railway line is underway and reports suggest that just 121km (75 miles) of track remains to be built. The railway would cross the Himalayas from the southern Tibetan city of Gyirong to Kathmandu, more than 98 per cent involving tunnels and bridges through complex geographical conditions and protected areas.
Nepal is located in the southern foothills of the Himalayas. The terrain is quite high at an altitude; construction of railway line in the Himalayas is difficult to imagine. Nepal is rich in tourism resources and attracts people from the surrounding countries. In addition, it has its own hidden mineral resources such as iron, cooper, magnesium and other resources. Because of the poor traffic, these resources have been difficult to channel for quite some time. It is difficult to transport Chinese goods to Nepal in large quantities and in a timely manner.
Once the railway is built, the cooperation between Nepal and China is bound to increase. Construction of a railway line from Tibet to Nepal will help China to send a large amount of military equipment easily whenever border conflict happens. As the region is one of the most seismically active in the world, earthquakes are commonplace and landslips, rockfalls, high ground temperatures and water erosion are construction challenges. Geological, geopolitical and technical challenges have to be surmounted to complete the project.
Climate change adds a complication through causing an ever-faster melting of glacial ice and snow. About 79 per cent would be of a gradient so steep that it would cause operational dangers for constantly braking trains. Cost is a further daunting factor, estimated at US$30 million a kilometer.
By Team TRC