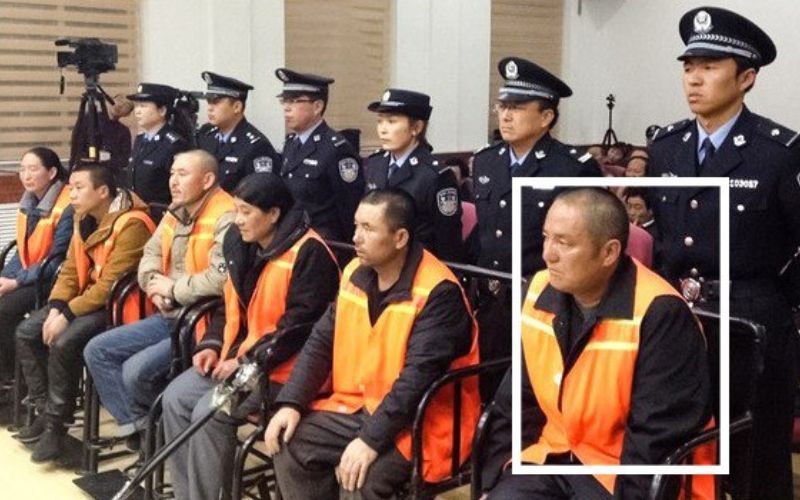 Chinese authorities false accused Tibetan releases after 12 years sentence
The Chinese authorities have released Pema Dhondup, who was serving a 12-year sentence for being falsely accused of "murder" after a self-immolation protest in 2012, in Sangchu, in the Kanlho Tibetan Autonomous Prefecture, Gansu Province on 31 August 2022, reported RFA earlier today.
According to the report, Pema Dhondup has been under the "constant scrutiny and monitoring of Chinese officials" since his release on 31 August 2022, two years before his sentence ended.
Upon his release, Pema Dhondup was received by his family. However, they are prohibited from taking photos or speaking on the phone about the release with any outside contacts, according to RFA. The source believes that Pema "appears healthy based on his appearance", despite the uncertainty surrounding his health.
On 23 October 2012, Dorjee Rinchen, 58, set himself alight near the Chinese army camp in Sangchu County near the Labrang monastery around 3:30 pm. Monks and Tibetans rushed to the burning body of Dorjee to extinguish the flames shortly thereafter, but police troops blocked their path. Dorjee eventually succumbed to his burns and his charred body was taken to his village, Upper Zayu, for burial. Before this, a minor scuffle broke out at the protest site between Chinese authorities and local Tibetans, who successfully resisted the troops' attempts to remove the victim's body to block out the news of the tragedy.
In the aftermath, Pema Dhondup was arrested with six other Tibetans in connection with the self-immolation of Dorjee Rinchen. Pema Dhondup was sentenced to 12 years in prison by the Sangchu County People's Court for the alleged charge of "murder".
"He was convicted of the murder of Dorje Rinchen who self-immolated to protest the Chinese government and died, although Pema Dhondup only took care of Rinchen's body after the self-immolation," RFA source said.
Read the complete news here.
By Team TRC