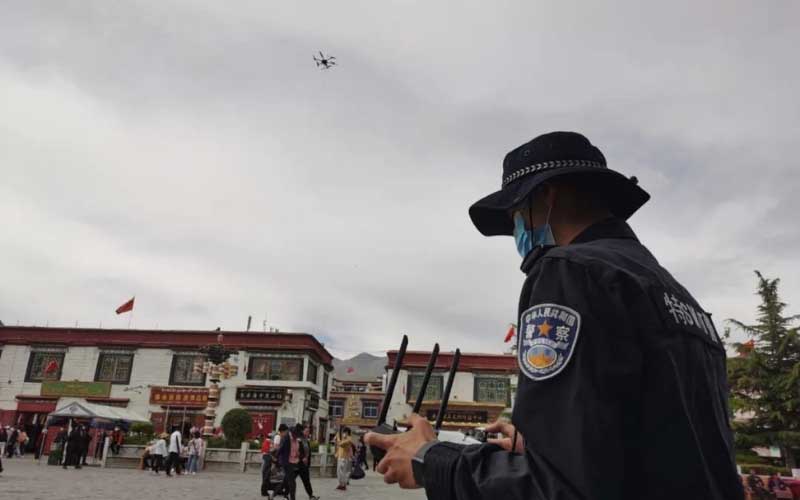 Chinese authorities increase restrictions in Lhasa ahead of Dalai Lama's birthday: Reports
Lhasa : In anticipation of strong expressions of allegiance by Tibetans to their spiritual leader His Holiness the Dalai Lama ahead of his upcoming birthday in July, Chinese authorities have beefed up security in the heart of Tibet's capital Lhasa as part of preemptive measures at stability maintenance, reported Free Tibet.
The measures reportedly include setting up mobile security checkpoints at every street corner to conduct random searches of Tibetans and to check their phones. The authorities are also resorting to flying drones over the city to monitor the movement of Tibetans during this sensitive time, added the report.
Police checkpoints have been installed across Lhasa, including on all sides and streets around the Jokhang Temple, Potala Palace and three monastic universities: Gaden, Sera and Drepung, according to Tibet Watch. Furthermore, security personnel are conducting random searches of Tibetan people's bags and checking their phones for any incriminating evidence, such as photos of His Holiness the Dalai Lama. Police are also monitoring Tibetan pilgrims carrying out circumambulations around religious sites. Groups of two or more Tibetans are being questioned about where they have come from and where they were headed, with police demanding that they produce their identity cards, added the report.
More information here.
Information supplied by Free Tibet
By Team TRC