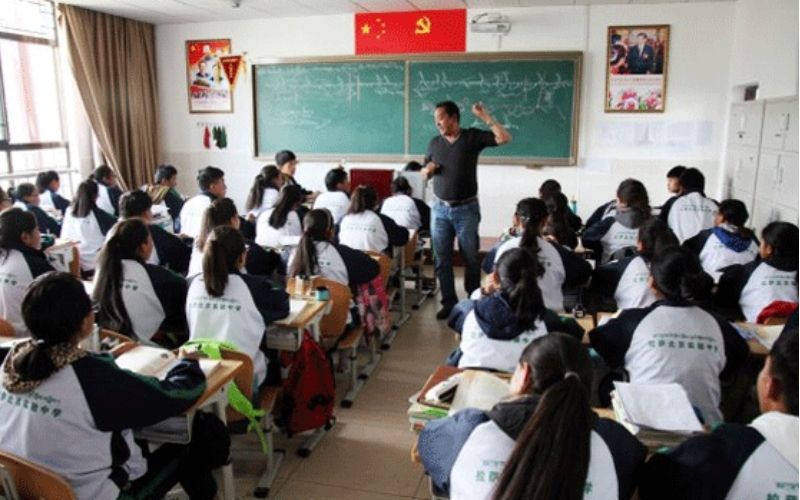 Chinese officials in rural areas of Tibet are forcing village leaders to speak in Chinese: Report
Lhasa: Radio Free Asia has reported that the Chinese authorities have launched workshops and have ordered local administrators to conduct business only in Chinese, telling them they must support language policies mandated by Beijing and lead the Tibetan public "by example," according to a source living in Tibet.
"A 10-day workshop was held for local leaders in Kongpo in central-eastern Tibet to promote Chinese, both written and spoken, as their main language of communication," RFA reported, quoting a source.
Six workshops have now already been held in Kongpo's Gyamda (in Chinese, Gongbujiangda) county, with others conducted in many other regions of Tibet. Tibetan village employees are being required to always speak and communicate in Chinese, the report said.
A new program supported by China's 5G network has meanwhile been launched to "improve" education in Tibet using Mandarin Chinese in online teaching, research, and communications between schools, according to a Chinese state media report.
This move is to be seen as a further push by China to weaken the Tibetan people's ties to their national culture and identity. Earlier, the authorities had asked schools to teach in Mandarin instead of Tibetan to Sinicize Tibetan language, traditions, and culture.
(Information supplied by RFA)
By Team TRC