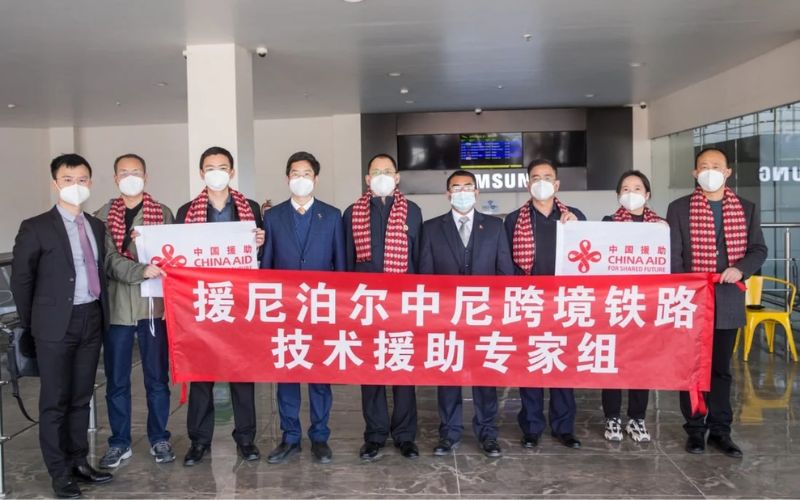 Chinese team is in Nepal to research a Himalayan railway project that would connect Tibet to Kathmandu: Reports
Source: SCMP
Chinese survey and design experts are in Kathmandu to conduct feasibility studies for a 170km railway project that has been in the works since 2016. The Belt and Road Initiative aims to connect Gyirong county in southern Tibet to Kathmandu, Nepal's capital, and may be extended to the Indian border.
China has dispatched a team of experts to Nepal to conduct a feasibility study for a cross-border railway project that has been plagued for years by technical challenges, political instability in the Himalayan nation, and economic feasibility concerns.
China is building dual use infrastructure in Tibet to enable the rapid deployment of its forces at strategic locations in any eventuality but at the same time fulfil CCP's strategy of cultural assimilation of Tibetans. At the same time, CCP projects this as enabling "development" in Tibet. Tibet was never a part of China, and China occupied it in 1959.
On Tuesday, six Chinese experts from China Railway First Survey and Design Institute Group arrived in Kathmandu. According to official Chinese media, they will investigate the 170km (106-mile) Trans-Himalayan Tibet-Nepal railway. The Belt and Road Initiative project, which has been in the works since 2016, aims to connect Gyirong county in southern Tibet to the Nepalese capital Kathmandu.
"Our arrival in Kathmandu marks a new step forward in the feasibility study project," Feng Dequan, project manager for the railway and team leader of the visiting group, told China's official news agency Xinhua. The proposed railway would have to navigate the Himalayas' complex terrain and extreme weather, posing "world-class engineering challenges," according to Feng.
Chinese Foreign Minister Wang Yi said in August that officials from both sides had agreed to fast track a feasibility study for the construction of the Tibet-Nepal railway. On August 10, some four months after his own visit to Kathmandu, Wang told visiting Nepalese counterpart Narayan Khadka that China will fund the study.
The project was supposed to begin construction in 2021, but its fate has been thrown into doubt due to a variety of factors, including environmental concerns and regional geopolitics, topped by the Covid-19 pandemic.
Nepal is sandwiched between geopolitical rivals China and India, and both giant Asian neighbours want influence over the small Himalayan country.
Edited & Collated by Team TRC