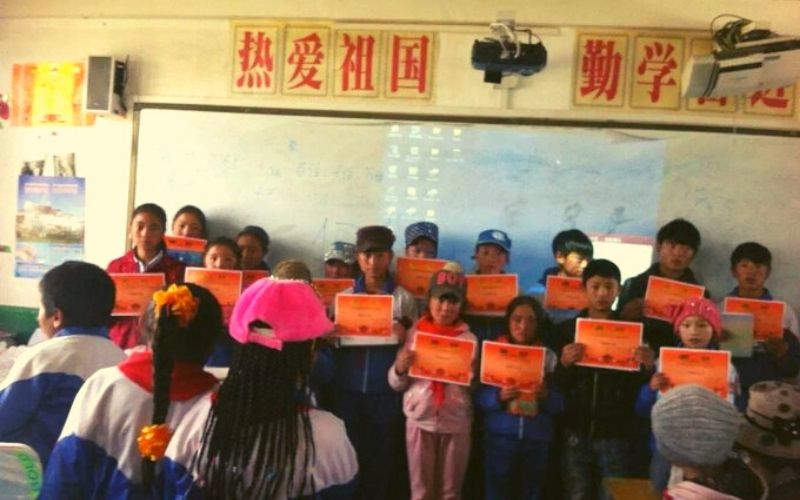 Crackdown on Tibetan language and cultural education continues: TCHRD
Lhasa: According to Tibetan Centre for Human Rights and Democracy (TCHRD), China has ordered Tibetan private schools to be closed and students enrolled in Chinese medium schools in Sershul County. Chinese authorities in Sershul County, Kardze (Ch: Ganzi) Tibetan Autonomous Prefecture, had ordered early this year that all Tibetan private schools must be closed, and students enrolled in government schools by 20 April where the medium of instruction is Chinese.
Chinese authorities had threatened any possible resistance to the order with imprisonment, noted TCHRD. Most of the schools affected by this order are primary schools located in nomadic communities. This includes six known Tibetan schools, namely Gemang primary school, Bumser primary school, Troshul primary school, Asey primary school, Phendey Chekyong primary school, and Warong primary school. There are about a dozen known Tibetan private schools scattered across the county.
TCHRD added in its report that local Tibetans have submitted petitions against the order citing that those targeted schools are the only available means of Tibetan medium education in the remote nomadic region. Local sources believe that the petition will have little effect and that the authorities have made a definite decision not only to close all private schools but also to demolish the school buildings.
According to report, it further reveals that several schools located in Sershul County had faced varying degrees of interferences from the local Chinese authorities since their inception. One such recently closed primary school had around 130 students and about 20 staff. More than 500 students have graduated from this school.
"Chinese laws and policies are incapable of protecting the education and language rights of minority nationalities because they are implemented as part of a wider nation-building strategy geared towards creating a zhonghua minzu ('Chinese national') identity with a single language and identification with the Chinese nation-state. This situation is aggravated by the criminalization of peaceful dissent and an absolute lack of domestic judicial recourse", read the report.
Read the full report here.
(Information supplied by TCHRD)
By Team TRC